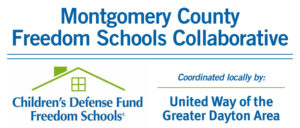 Passionate about education and equity? Love kids?
Teach with our summer literacy program for kids grades K – 8.
College students play a key role in the Children's Defense Fund Freedom Schools program as
Servant Leader Interns. Servant Leader Interns are responsible for the front-line care and nurturing of the children. Using the Integrated Reading Curriculum, they serve as facilitators in the classroom and as leaders of parent workshops and community outreach activities.
All majors welcome • No GPA requirement • Stipend provided
Download the Servant Leader Intern Job Description here.
Download the Servant Leader Intern Job Application here.
All applications and inquiries should be submitted to Asia Fuqua at [email protected]