CHECK OUT OUR
VOLUNTEER OF THE MONTH
VOLUNTEER OF THE MONTH: March 2017
Lamar Ford
United Way's G.O. Squad - Dayton, Ohio
Lamar Ford LIVES UNITED by "seeing the kids I speak to today grow up to be who they are meant to be," as he volunteers through juvenile courts and United Way.  United Way of the Greater Dayton Area is proud to recognize Lamar as our Community Volunteer of the Month.

A native of the Fifth Ward of Houston, Texas, Lamar has lived in the Dayton area for eight years.  He is married to Cynthia, and has five kids and three grandchildren.  Lamar uses his story of his own youth to reach out to young people in the court system to set them on the right path through motivational speaking.  He also is a founding member and advisor to United Way's G.O. Squad project, which seeks to engage youth not normally asked to volunteer in quick volunteer projects.  He spends about five hours a week in his volunteer endeavors.
"Telling the story of my life and how life is on the other side of the tracks can keep young people on the straight and narrow," Ford says.  Working with young people and encouraging achievement in school is rewarding, "as I can show I have achieved change in my own life."  Lamar has been volunteering and giving back for five years.
Nick Eddy, manager of Volunteer Connection at United Way, says "Meeting Lamar has been terrific – he's not only involved in the community, he's always on the lookout for more to be done.  We are the same age so we have lots in common and I am happy to say that he's not only a key volunteer but a great friend."
United way of the Greater Dayton Area is proud to recognize Lamar Ford as our Community Volunteer of the Month for March, 2017.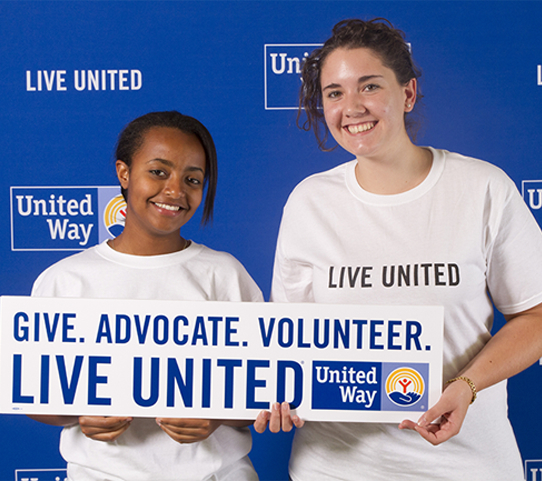 YOUTH VOLUNTEER OPPORTUNITIES
The participation of our young people is vital in our mission to serve. Whether for school-required hours, as part of Global Youth Service Day in April, or simply to be a part of our community, we can find opportunities that will fit young individuals or groups.
>>

FIND VOLUNTEER OPPORTUNITIES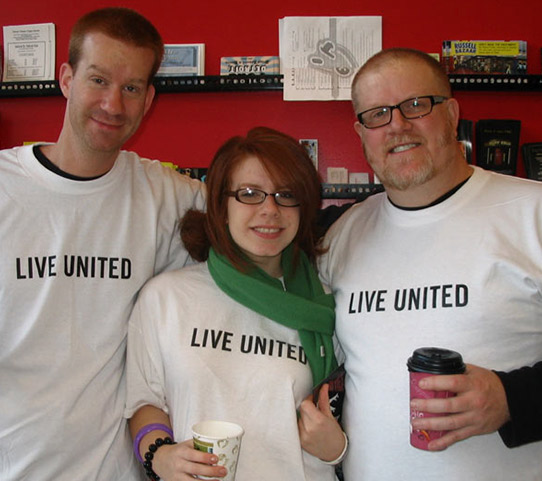 Adult VOLUNTEER OPPORTUNITIES
Volunteering is a fun way to spend quality time, pass down family values, learn about your community, and help children build skills that will help them in school and life. Whether you want to help at one-time events, or make an ongoing commitment to serve together, there are plenty of ways to get involved.
>>

FIND VOLUNTEER OPPORTUNITIES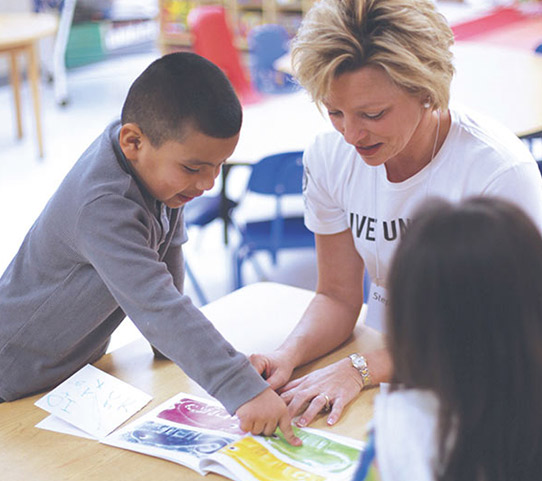 Corporate VOLUNTEER OPPORTUNITIES
Coming together to volunteer as an organization is a great way to offer teambuilding and leadership opportunities to employees. Co-workers can team up anytime of the year to connect heads, hearts and hands around United Way's work to create lasting change.
>>

FIND VOLUNTEER OPPORTUNITIES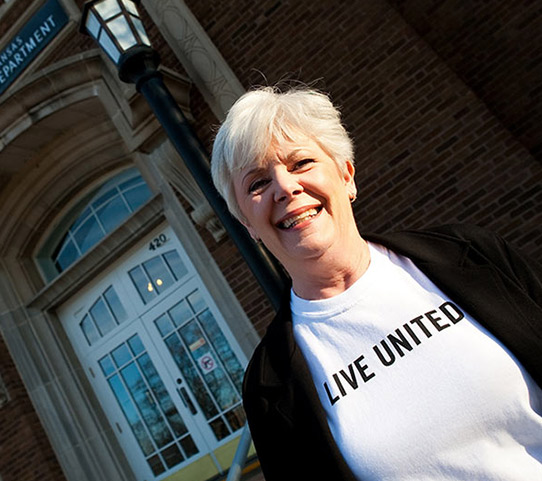 Retirees VOLUNTEER OPPORTUNITIES
United Way Volunteer Connection can help pre-retirees and retirees stay connected to the community through contributions of their time, talent and experience. Do you have expertise in marketing, computers, sales, event planning, or other professional skills? United Way can match you with just the right volunteer opportunity to put your expertise to work for our community.
>>

FIND VOLUNTEER OPPORTUNITIES
WE ALWAYS NEED HELP AT OUR
YEARLY VOLUNTEER DAYS OF SERVICE
United Way of Greater Dayton organizes a number of events every year to help motivate volunteerism and
mobilize hundreds of people to help their community.