CHECK OUT OUR
VOLUNTEER OF THE MONTH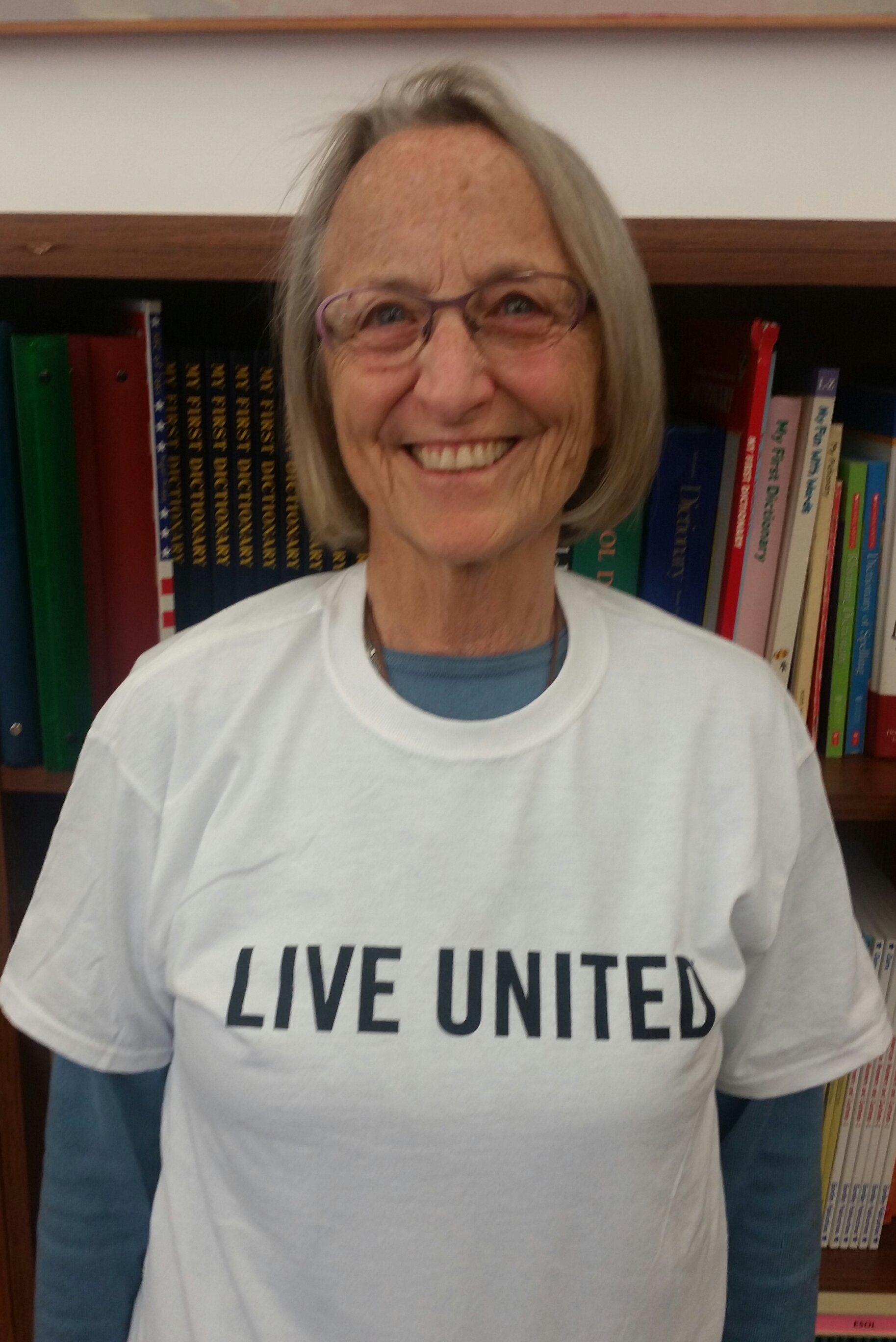 VOLUNTEER OF THE MONTH: March 2018
Betty Gallagher
Brunner Literacy Center
Betty Gallagher LIVES UNITED by  "using her time and talent to help others!" as she volunteers with Brunner Literacy Center in Dayton. United Way of the Greater Dayton Area is proud to recognize Betty as our Community Volunteer of the Month.
Born in Northridge, Betty has lived in the Dayton area all her life.  She is married and has twelve grandchildren, aged 2 – 18.  A registered nurse,  she retired from Good Samaritan but still works one day a week.  She retired four years ago, but by September was ready to get back into life via volunteering. "I mean, how many drawers can you clean?,' she says with a laugh.  She knew of Brunner Literacy Center from friends who had volunteered there, and came on as a receptionist on Tuesdays (her husband volunteers at Brunner on Mondays). Four years later, she loves being "the first face people see" at the center.  She is also active in her church (St Rita's).  "I wanted to give back…I have been truly blessed and never had the opportunity to teach , so I enjoy working with literacy. I talk about the center whenever I can, and tell folks about how rewarding the work is."  Between work, volunteering and watching a grandchild in Cincinnati one day a week, Betty's retirement is action-packed!
Nilofer Ali, office coordinator at Brunner, says "Betty is definitely a ray of sunshine!  One of our longest-standing and most reliable volunteers (of all our reliable volunteers!)"
United Way of the Greater Dayton Area is proud to recognize Betty Gallagher as our Community Volunteer of the Month for March, 2018.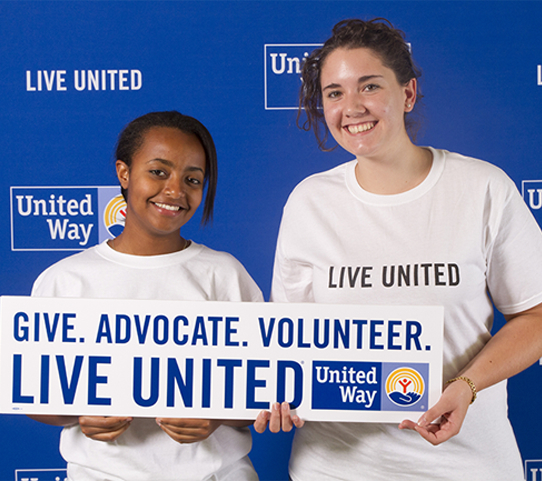 YOUTH VOLUNTEER OPPORTUNITIES
The participation of our young people is vital in our mission to serve. Whether for school-required hours, as part of Global Youth Service Day in April, or simply to be a part of our community, we can find opportunities that will fit young individuals or groups.
>>

FIND VOLUNTEER OPPORTUNITIES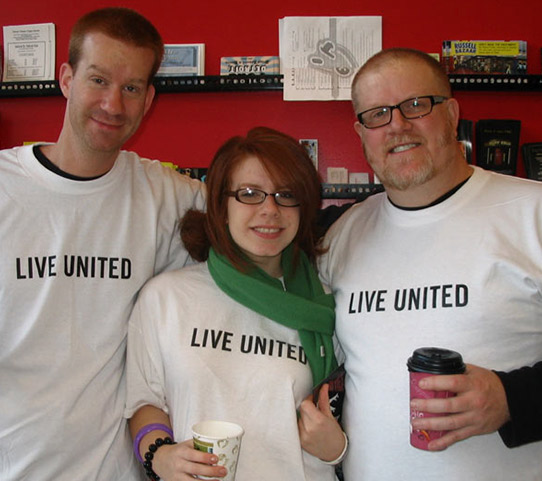 Adult VOLUNTEER OPPORTUNITIES
Volunteering is a fun way to spend quality time, pass down family values, learn about your community, and help children build skills that will help them in school and life. Whether you want to help at one-time events, or make an ongoing commitment to serve together, there are plenty of ways to get involved.
>>

FIND VOLUNTEER OPPORTUNITIES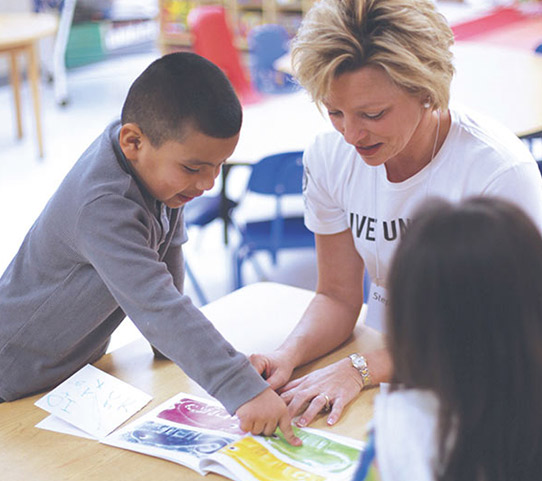 Corporate VOLUNTEER OPPORTUNITIES
Coming together to volunteer as an organization is a great way to offer teambuilding and leadership opportunities to employees. Co-workers can team up anytime of the year to connect heads, hearts and hands around United Way's work to create lasting change.
>>

FIND VOLUNTEER OPPORTUNITIES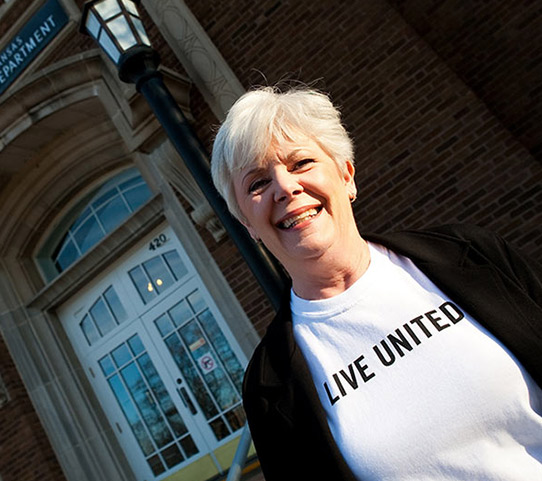 Retirees VOLUNTEER OPPORTUNITIES
United Way Volunteer Connection can help pre-retirees and retirees stay connected to the community through contributions of their time, talent and experience. Do you have expertise in marketing, computers, sales, event planning, or other professional skills? United Way can match you with just the right volunteer opportunity to put your expertise to work for our community.
>>

FIND VOLUNTEER OPPORTUNITIES
WE ALWAYS NEED HELP AT OUR
YEARLY VOLUNTEER DAYS OF SERVICE
United Way of Greater Dayton organizes a number of events every year to help motivate volunteerism and
mobilize hundreds of people to help their community.