CHECK OUT OUR
VOLUNTEER OF THE MONTH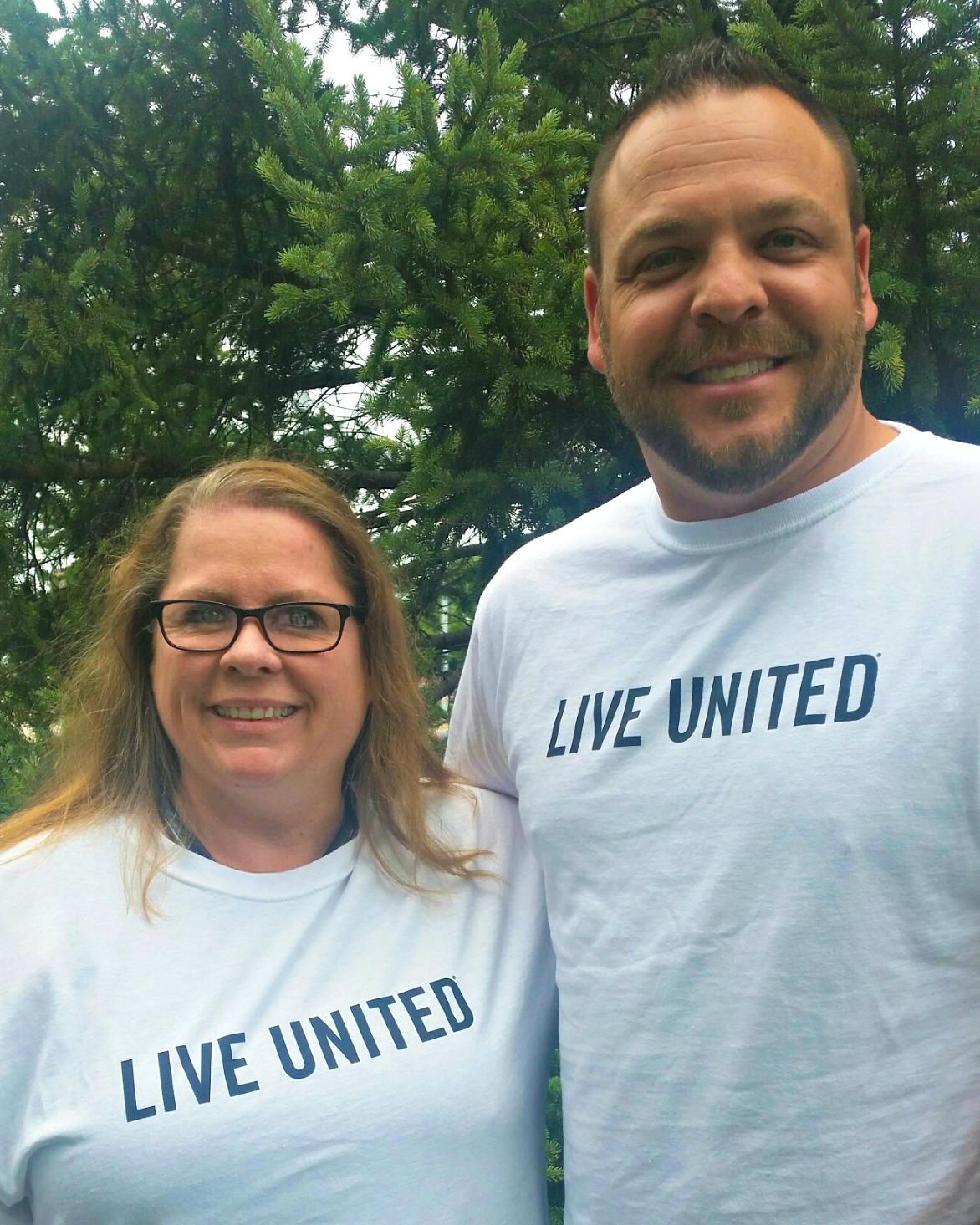 VOLUNTEER OF THE MONTH: AUGUST 2017
Dan Rose
Verizon Wireless
Dan Rose LIVES UNITED by "practicing good corporate citizenship" as he volunteers with Verizon Wireless at area agencies.  United Way of the Greater Dayton Area is proud to recognize Dan as our Community Volunteer of the Month.

United Way of the Greater Dayton Area is proud to recognize Dan Rose as our Community Volunteer of the Month forAugust, 2017.
A Cincinnati native, Dan has lived in the Dayton area for three years and is the proud dad of two and a district manager for Verizon Wireless.  He has been actively volunteering in the area and leading others for two years.  After a career discussion with a friend,  Dan led his Verizon team first in a diaper drive, then in an umbrella drive, then onto toys; for most of the last year, Verizon area managers have been having their monthly meeting at the Foodbank in Dayton, volunteering for two hours before the business meeting.  This leads to twenty hours of service for the Verizon staff.  From the first drives, Dan and his team have seen "the outcome the team can have in making a difference.  Seeing it firsthand leads to asking 'what else can we do?'"
"Since the team has been doing this, we've put it on Instagram and have had other company districts asking 'how can we get started doing something like this?'" says Dan. "It's been a great way to inspire others."  In addition to his corporate volunteering, Dan volunteers with his children's sports, including being head coach for a soccer team.
Co-worker Deborah Morton says of Dan: "Not only has Dan inspired his management peers throughout the country, he inspires his employees."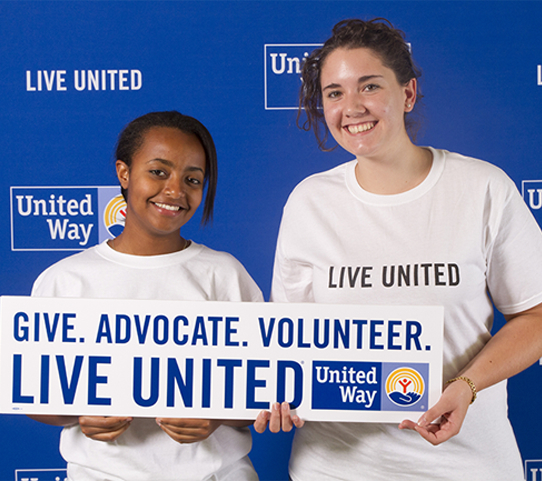 YOUTH VOLUNTEER OPPORTUNITIES
The participation of our young people is vital in our mission to serve. Whether for school-required hours, as part of Global Youth Service Day in April, or simply to be a part of our community, we can find opportunities that will fit young individuals or groups.
>>

FIND VOLUNTEER OPPORTUNITIES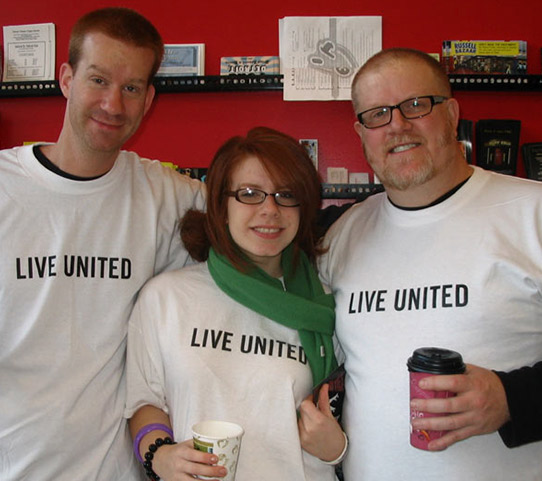 Adult VOLUNTEER OPPORTUNITIES
Volunteering is a fun way to spend quality time, pass down family values, learn about your community, and help children build skills that will help them in school and life. Whether you want to help at one-time events, or make an ongoing commitment to serve together, there are plenty of ways to get involved.
>>

FIND VOLUNTEER OPPORTUNITIES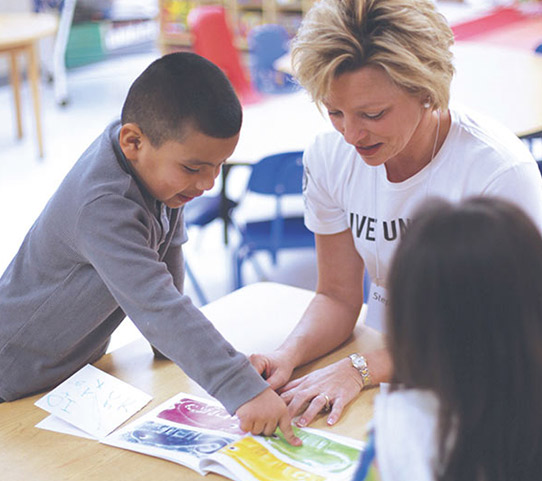 Corporate VOLUNTEER OPPORTUNITIES
Coming together to volunteer as an organization is a great way to offer teambuilding and leadership opportunities to employees. Co-workers can team up anytime of the year to connect heads, hearts and hands around United Way's work to create lasting change.
>>

FIND VOLUNTEER OPPORTUNITIES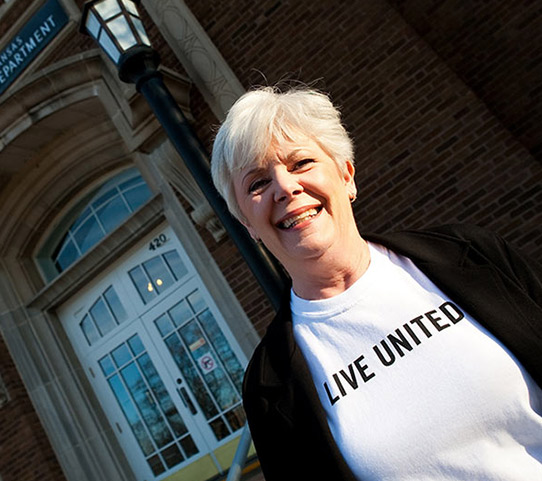 Retirees VOLUNTEER OPPORTUNITIES
United Way Volunteer Connection can help pre-retirees and retirees stay connected to the community through contributions of their time, talent and experience. Do you have expertise in marketing, computers, sales, event planning, or other professional skills? United Way can match you with just the right volunteer opportunity to put your expertise to work for our community.
>>

FIND VOLUNTEER OPPORTUNITIES
WE ALWAYS NEED HELP AT OUR
YEARLY VOLUNTEER DAYS OF SERVICE
United Way of Greater Dayton organizes a number of events every year to help motivate volunteerism and
mobilize hundreds of people to help their community.