CHECK OUT OUR
VOLUNTEERS OF THE MONTH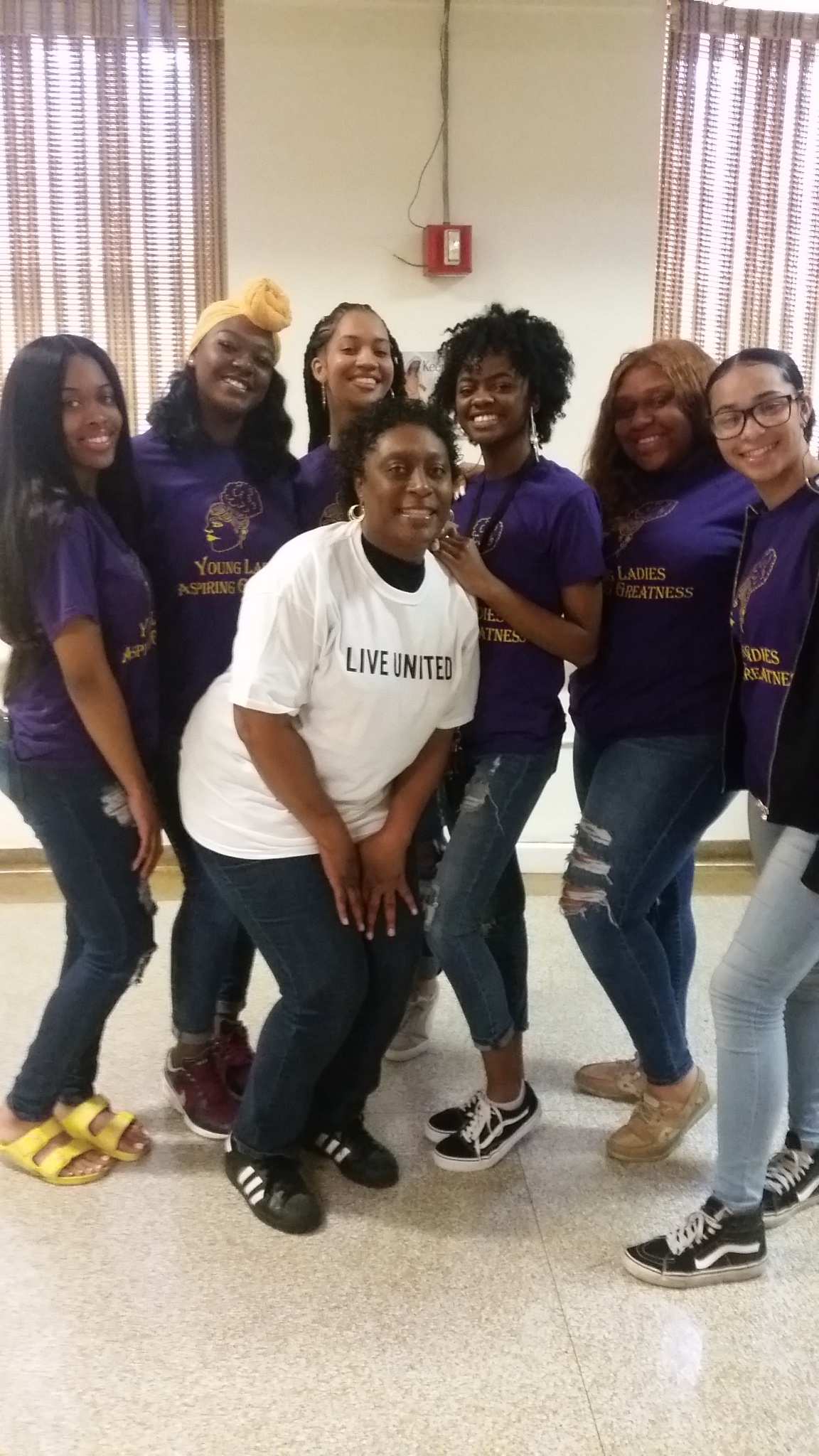 VOLUNTEER OF THE MONTH: June 2019
Young Ladies Aspiring Greatness
All over town!
Young Ladies Aspiring Greatness LIVE UNITED by "working hard to make a better community for our peers" as they take part in volunteering throughout the area. United Way of the Greater Dayton Area is proud to recognize them as our Community Volunteers of the Month.
In February 2013, Shirelle Stroud felt there was a need to educate young African American women about community involvement, as "not everyone had folks who were involved." Having two daughters, and "always having kids around," Young Ladies Aspiring Greatness (YLAG) was born. Now here first group of twelve graduating seniors has logged over 3000 (!) volunteer hours. Meetings (which frequently feature community leaders addressing the group) and volunteer events all take place monthly. "When they succeed, I feel great!" says Shirelle. "Once involved, the girls stay a part of the village!"
"The whole community loves them, not just me," she says.
Board member and parent Tiffany Brown says "Shirelle is an inspiration and the girls love her!"
Seniors pictured with Ms. Stroud:E'Driah Staffney, LaRaye Younger, A'Mya Price, Mackenzie Moore, De'Jene' Wortham, Layah Brown. Not pictured: Xoie Gullatte, Essence Thornton, Lauryn Peters, Destiny Cole-Powell, Lauryn Peters, Kyra Willis, Amira Leonard
United Way of the Greater Dayton Area is proud to recognize Young Ladies Aspiring Greatness as our Community Volunteers of the Month for June, 2019.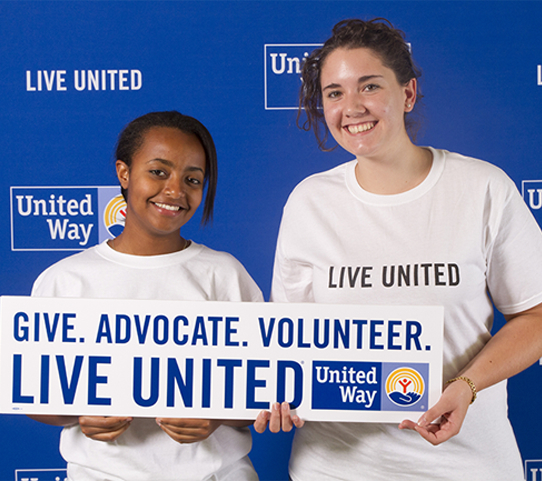 YOUTH VOLUNTEER OPPORTUNITIES
The participation of our young people is vital in our mission to serve. Whether for school-required hours, as part of Global Youth Service Day in April, or simply to be a part of our community, we can find opportunities that will fit young individuals or groups.
>>

FIND VOLUNTEER OPPORTUNITIES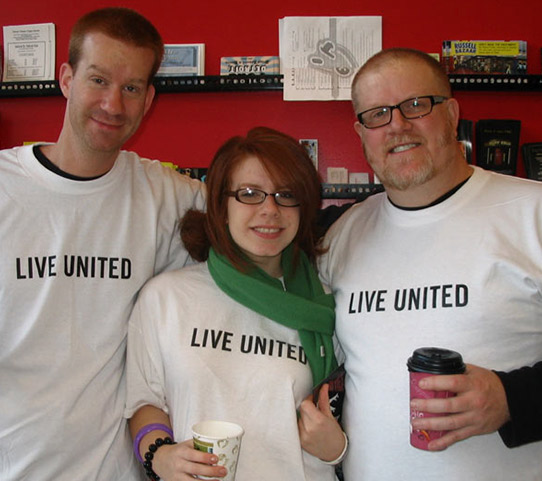 Adult VOLUNTEER OPPORTUNITIES
Volunteering is a fun way to spend quality time, pass down family values, learn about your community, and help children build skills that will help them in school and life. Whether you want to help at one-time events, or make an ongoing commitment to serve together, there are plenty of ways to get involved.
>>

FIND VOLUNTEER OPPORTUNITIES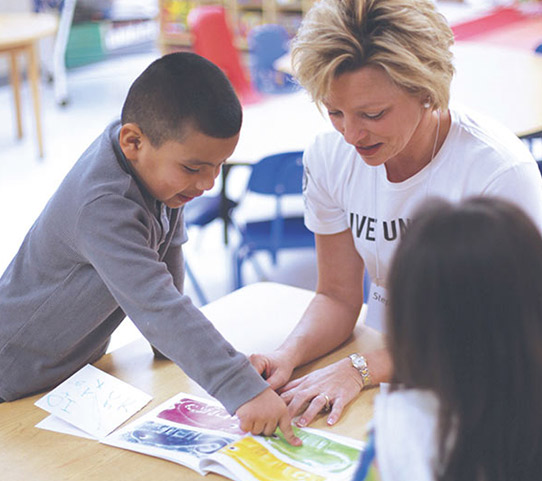 Corporate VOLUNTEER OPPORTUNITIES
Coming together to volunteer as an organization is a great way to offer teambuilding and leadership opportunities to employees. Co-workers can team up anytime of the year to connect heads, hearts and hands around United Way's work to create lasting change.
>>

FIND VOLUNTEER OPPORTUNITIES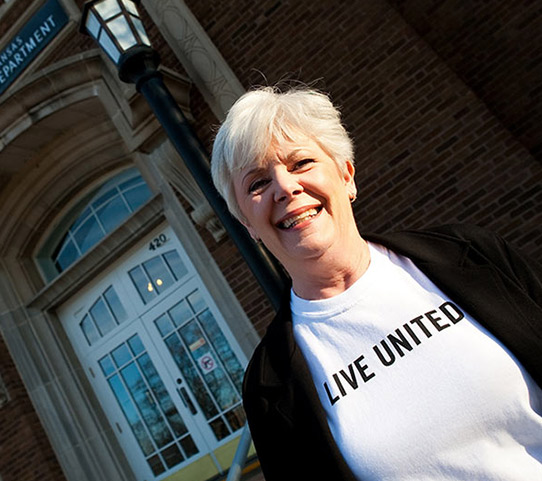 Retirees VOLUNTEER OPPORTUNITIES
United Way Volunteer Connection can help pre-retirees and retirees stay connected to the community through contributions of their time, talent and experience. Do you have expertise in marketing, computers, sales, event planning, or other professional skills? United Way can match you with just the right volunteer opportunity to put your expertise to work for our community.
>>

FIND VOLUNTEER OPPORTUNITIES
WE ALWAYS NEED HELP AT OUR
YEARLY VOLUNTEER DAYS OF SERVICE
United Way of Greater Dayton organizes a number of events every year to help motivate volunteerism and
mobilize hundreds of people to help their community.