CHECK OUT OUR
VOLUNTEER OF THE MONTH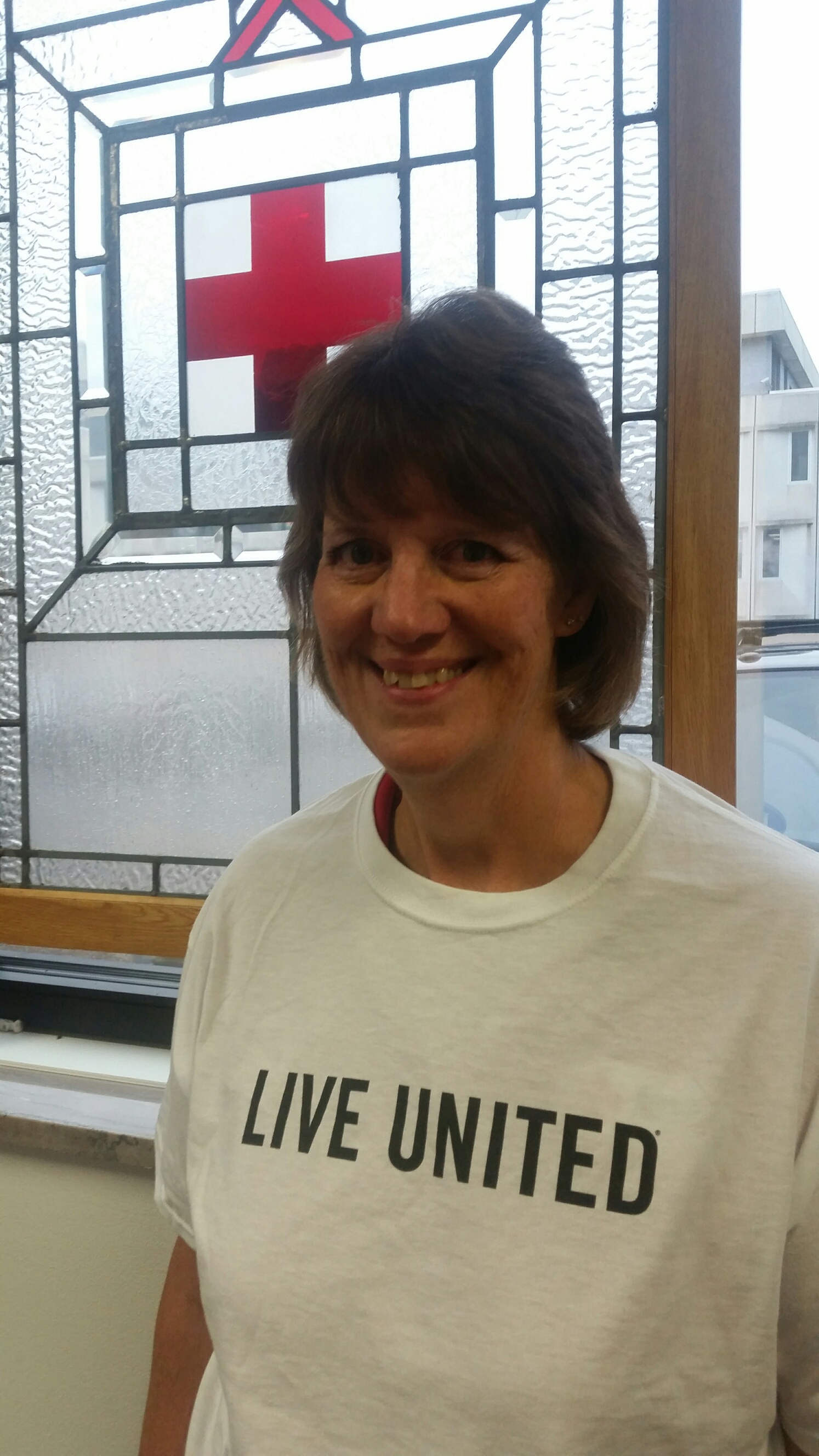 VOLUNTEER OF THE MONTH: November 2017
Sue Smith
Red Cross, Dayton Area Chapter
Sue Smith LIVES UNITED by "working with a great team to do the great work that we do!" as she volunteers with the Red Cross, Dayton Area Chapter. United Way of the Greater Dayton Area is proud to recognize Sue as our Community Volunteer of the Month.
Sue has lived in the Dayton area all her life and attended the University of Cincinnati.  She now lives in the Centerville area.  Upon her recent retirement, pondering what was next, she found herself drawn to the Red Cross and its work on disasters she was seeing on the news.  An avid traveler, Sue has been to flood scenes in West Virginia and Texas in her first ten months. "We get out as soon as we can,"  to disasters, including local fires (meeting immediate needs), and there are staff members on call at all times.   As frequency of calls to action varies, Sue also helps out with various administrative tasks for the Red Cross.  She says her friends are thrilled that she has found such an opportunity and know that her travelling inclinations are well suited for the position.  She loves not having a set schedule and helping those in need. "It's a fantastic organization!" She also says that for the retired, there is a position out there for you volunteering. She also volunteers at the St Vincent De Paul food pantry and is an usher for the Victoria Theatre Organization.
Cory Paul,   executive director of Red Cross, Dayton Area Chapter, says: "Sue is a powerhouse of caring and competence.  She gives of herself in every interaction and is an example of leadership and volunteerism.  Sue is patient and kind and  a wonderful addition to our already strong team."
United Way of the Greater Dayton Area is proud to recognize Sue Smith as our Community Volunteer of the Month for November, 2017.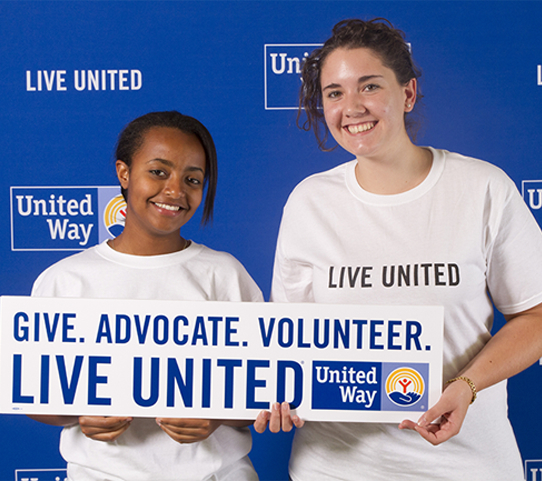 YOUTH VOLUNTEER OPPORTUNITIES
The participation of our young people is vital in our mission to serve. Whether for school-required hours, as part of Global Youth Service Day in April, or simply to be a part of our community, we can find opportunities that will fit young individuals or groups.
>>

FIND VOLUNTEER OPPORTUNITIES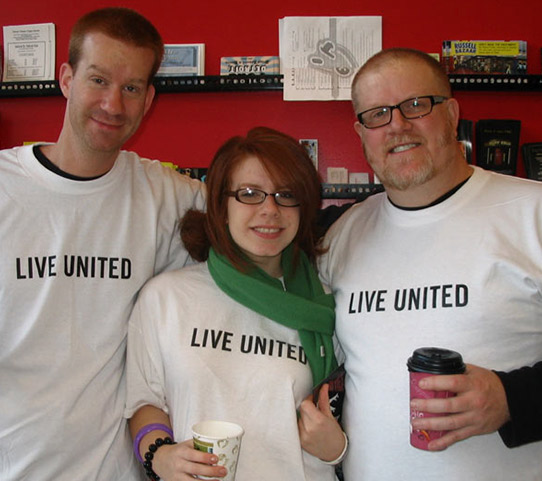 Adult VOLUNTEER OPPORTUNITIES
Volunteering is a fun way to spend quality time, pass down family values, learn about your community, and help children build skills that will help them in school and life. Whether you want to help at one-time events, or make an ongoing commitment to serve together, there are plenty of ways to get involved.
>>

FIND VOLUNTEER OPPORTUNITIES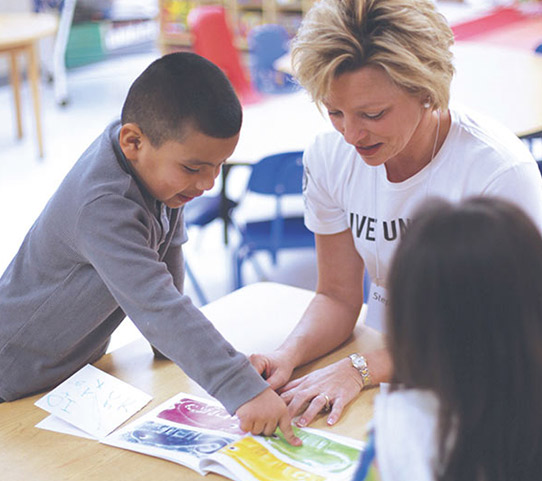 Corporate VOLUNTEER OPPORTUNITIES
Coming together to volunteer as an organization is a great way to offer teambuilding and leadership opportunities to employees. Co-workers can team up anytime of the year to connect heads, hearts and hands around United Way's work to create lasting change.
>>

FIND VOLUNTEER OPPORTUNITIES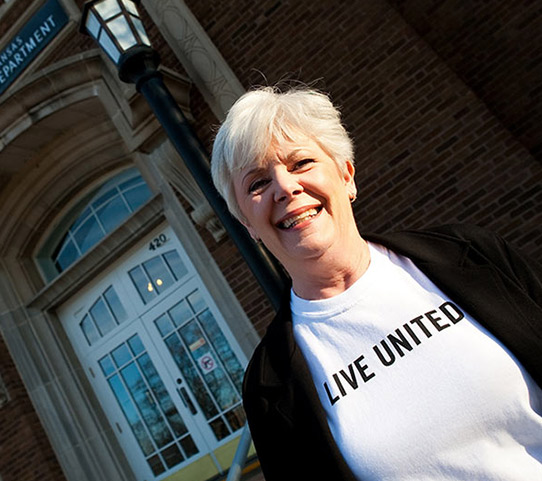 Retirees VOLUNTEER OPPORTUNITIES
United Way Volunteer Connection can help pre-retirees and retirees stay connected to the community through contributions of their time, talent and experience. Do you have expertise in marketing, computers, sales, event planning, or other professional skills? United Way can match you with just the right volunteer opportunity to put your expertise to work for our community.
>>

FIND VOLUNTEER OPPORTUNITIES
WE ALWAYS NEED HELP AT OUR
YEARLY VOLUNTEER DAYS OF SERVICE
United Way of Greater Dayton organizes a number of events every year to help motivate volunteerism and
mobilize hundreds of people to help their community.