CHECK OUT OUR
VOLUNTEER OF THE MONTH
VOLUNTEERS OF THE MONTH: March 2019
Yvonne and Tony Curington
All over the place!
Yvonne and Tony Curington LIVE UNITED by "by believing everyone has a gift to use how they can" as they engage in many volunteer opportunities around our area. United Way of the Greater Dayton Area is proud to recognize the Curingtons as our Community Volunteers of the Month.
Longtime Daytonians, both are now retired and more involved than ever. Tony volunteered for years as a basketball coach and assisted many in his work with job-transitioning and dislocated workers; he is getting ready to undertake volunteering with mediation. Yvonne, an RN, volunteers representing nurses as part of National Nurses United, is involved on behalf of AFL-CIO, and serves on a social justice committee for nurses. Both Curingtons are involved with League of Women Voters, among many other political endeavors, and hunger advocacy work. In retirement, Yvonne's volunteer responsibilities have her on the go ten to twenty hours a week."When I know there's a need…I'm a nurse! Everyone's our patient. The hungry…I can be a voice! Everyone has a gift to use how we can."
United Way of the Greater Dayton Area is proud to recognize Yvonne and Tony Curington as our Community Volunteers of the Month for March, 2019.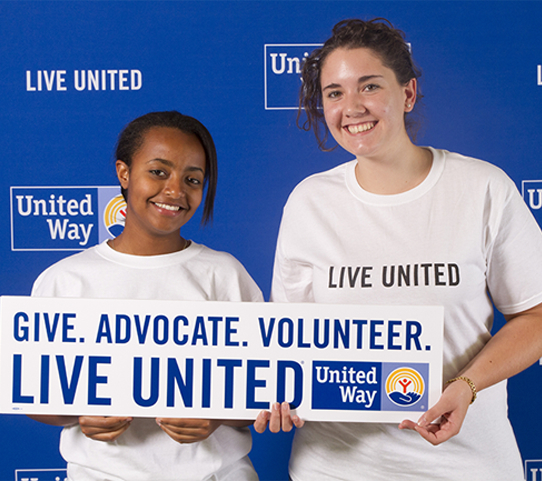 YOUTH VOLUNTEER OPPORTUNITIES
The participation of our young people is vital in our mission to serve. Whether for school-required hours, as part of Global Youth Service Day in April, or simply to be a part of our community, we can find opportunities that will fit young individuals or groups.
>>

FIND VOLUNTEER OPPORTUNITIES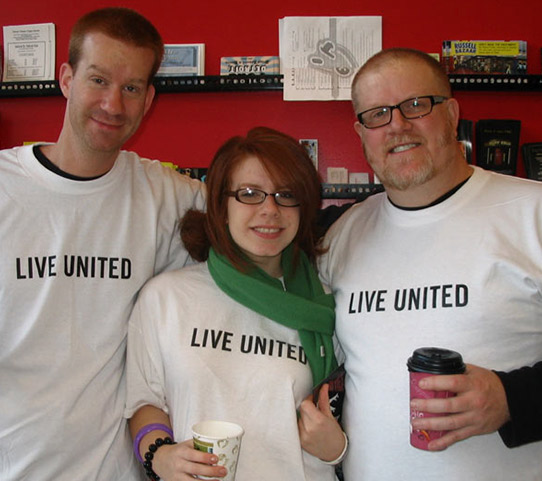 Adult VOLUNTEER OPPORTUNITIES
Volunteering is a fun way to spend quality time, pass down family values, learn about your community, and help children build skills that will help them in school and life. Whether you want to help at one-time events, or make an ongoing commitment to serve together, there are plenty of ways to get involved.
>>

FIND VOLUNTEER OPPORTUNITIES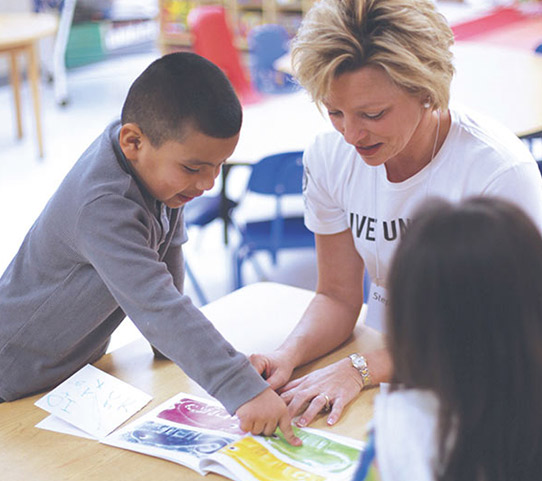 Corporate VOLUNTEER OPPORTUNITIES
Coming together to volunteer as an organization is a great way to offer teambuilding and leadership opportunities to employees. Co-workers can team up anytime of the year to connect heads, hearts and hands around United Way's work to create lasting change.
>>

FIND VOLUNTEER OPPORTUNITIES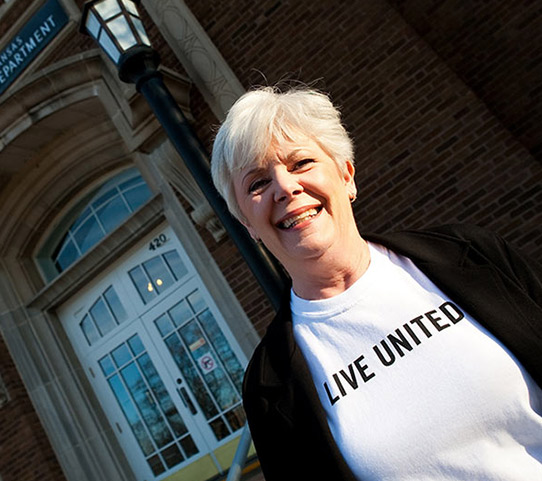 Retirees VOLUNTEER OPPORTUNITIES
United Way Volunteer Connection can help pre-retirees and retirees stay connected to the community through contributions of their time, talent and experience. Do you have expertise in marketing, computers, sales, event planning, or other professional skills? United Way can match you with just the right volunteer opportunity to put your expertise to work for our community.
>>

FIND VOLUNTEER OPPORTUNITIES
WE ALWAYS NEED HELP AT OUR
YEARLY VOLUNTEER DAYS OF SERVICE
United Way of Greater Dayton organizes a number of events every year to help motivate volunteerism and
mobilize hundreds of people to help their community.