CHECK OUT OUR
VOLUNTEER OF THE MONTH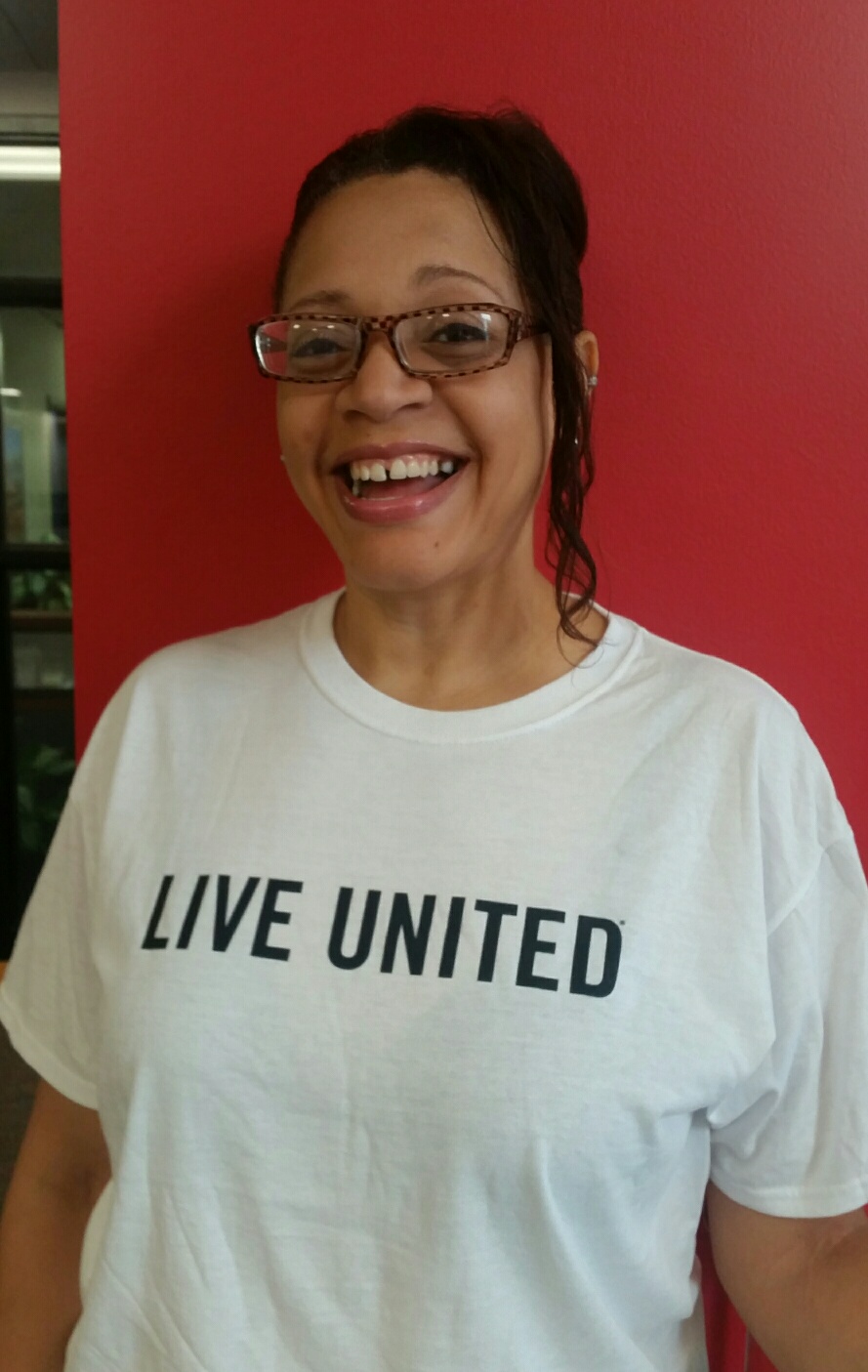 VOLUNTEER OF THE MONTH: September 2017
Tiffany Huggins
City of Dayton
Tiffany Huggins LIVES UNITED by "excluding no one" as she takes part in the City of Dayton's United Way campaign.  United Way of the Greater Dayton Area is proud to recognize Tiffany as our Community Volunteer of the Month.
Having lived in Lima, OH and East Lansing, MI, Tiffany has lived in the Dayton area for 27 years.  She is a proud mother of four (ages 11 to 23), so, yes, she is busy!  She is a sales administrative assistant with the City of Dayton at the Dayton Convention Center and has worked there since 2001.  In 2005, she was asked to be on the city's United Way campaign board, "and I've been there ever since." She is a committee member and acts as a recording secretary, and during the campaign season she spends about two hours a week on campaign-related work.  She says that she is inspired by "the city as an organization…it's exciting to work together toward a goal, and our significant contribution is deeply important."  She inspires others by "having fun and showing it's easy and rewarding."  With so much experience, it's also great to be helpful to the next chairperson who steps in.
"I don't have a lot of time, with kids, but I can be effective in the position" says Tiffany. "I try to be helpful toward everyone – that's how I was raised!"
United Way's Suzzy Nandrasy says of Tiffany: " She takes her role as a volunteer very seriously. She is meticulously organized and maintains a detailed history of the campaign. Tiffany is content working behind the scenes, and always credits success to her team. She is a pleasure to know!"
United Way of the Greater Dayton Area is proud to recognize Tiffany Huggins as our Community Volunteer of the Month for September, 2017.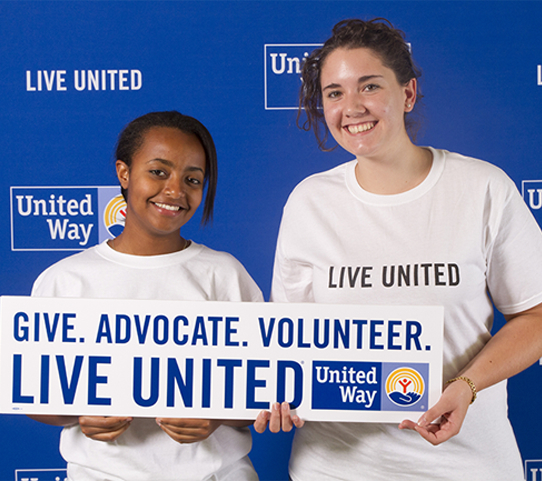 YOUTH VOLUNTEER OPPORTUNITIES
The participation of our young people is vital in our mission to serve. Whether for school-required hours, as part of Global Youth Service Day in April, or simply to be a part of our community, we can find opportunities that will fit young individuals or groups.
>>

FIND VOLUNTEER OPPORTUNITIES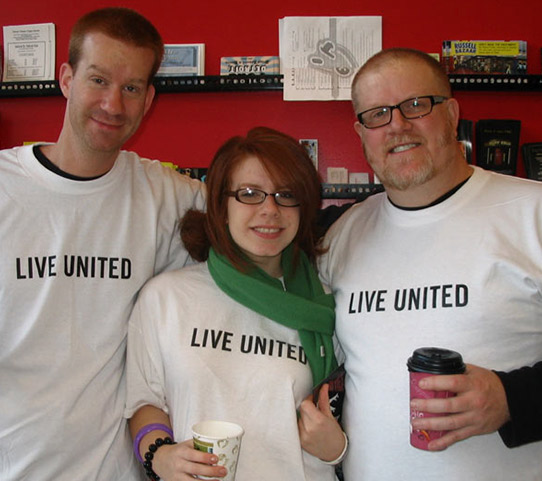 Adult VOLUNTEER OPPORTUNITIES
Volunteering is a fun way to spend quality time, pass down family values, learn about your community, and help children build skills that will help them in school and life. Whether you want to help at one-time events, or make an ongoing commitment to serve together, there are plenty of ways to get involved.
>>

FIND VOLUNTEER OPPORTUNITIES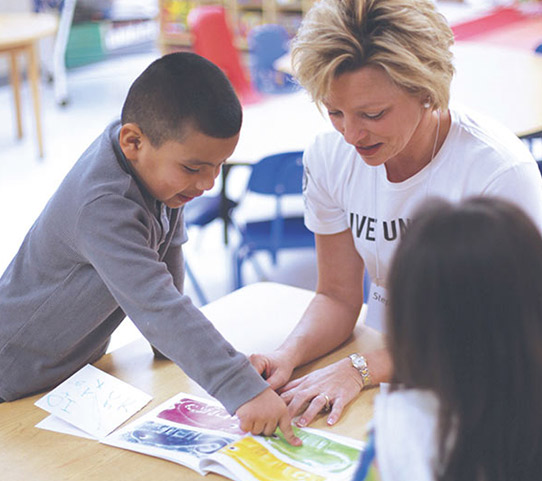 Corporate VOLUNTEER OPPORTUNITIES
Coming together to volunteer as an organization is a great way to offer teambuilding and leadership opportunities to employees. Co-workers can team up anytime of the year to connect heads, hearts and hands around United Way's work to create lasting change.
>>

FIND VOLUNTEER OPPORTUNITIES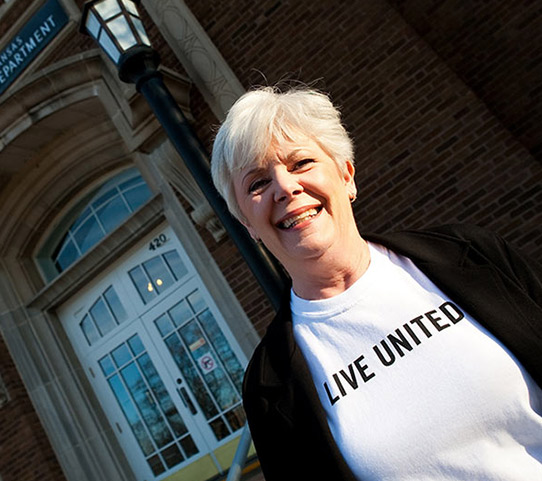 Retirees VOLUNTEER OPPORTUNITIES
United Way Volunteer Connection can help pre-retirees and retirees stay connected to the community through contributions of their time, talent and experience. Do you have expertise in marketing, computers, sales, event planning, or other professional skills? United Way can match you with just the right volunteer opportunity to put your expertise to work for our community.
>>

FIND VOLUNTEER OPPORTUNITIES
WE ALWAYS NEED HELP AT OUR
YEARLY VOLUNTEER DAYS OF SERVICE
United Way of Greater Dayton organizes a number of events every year to help motivate volunteerism and
mobilize hundreds of people to help their community.