CHECK OUT OUR
VOLUNTEER OF THE MONTH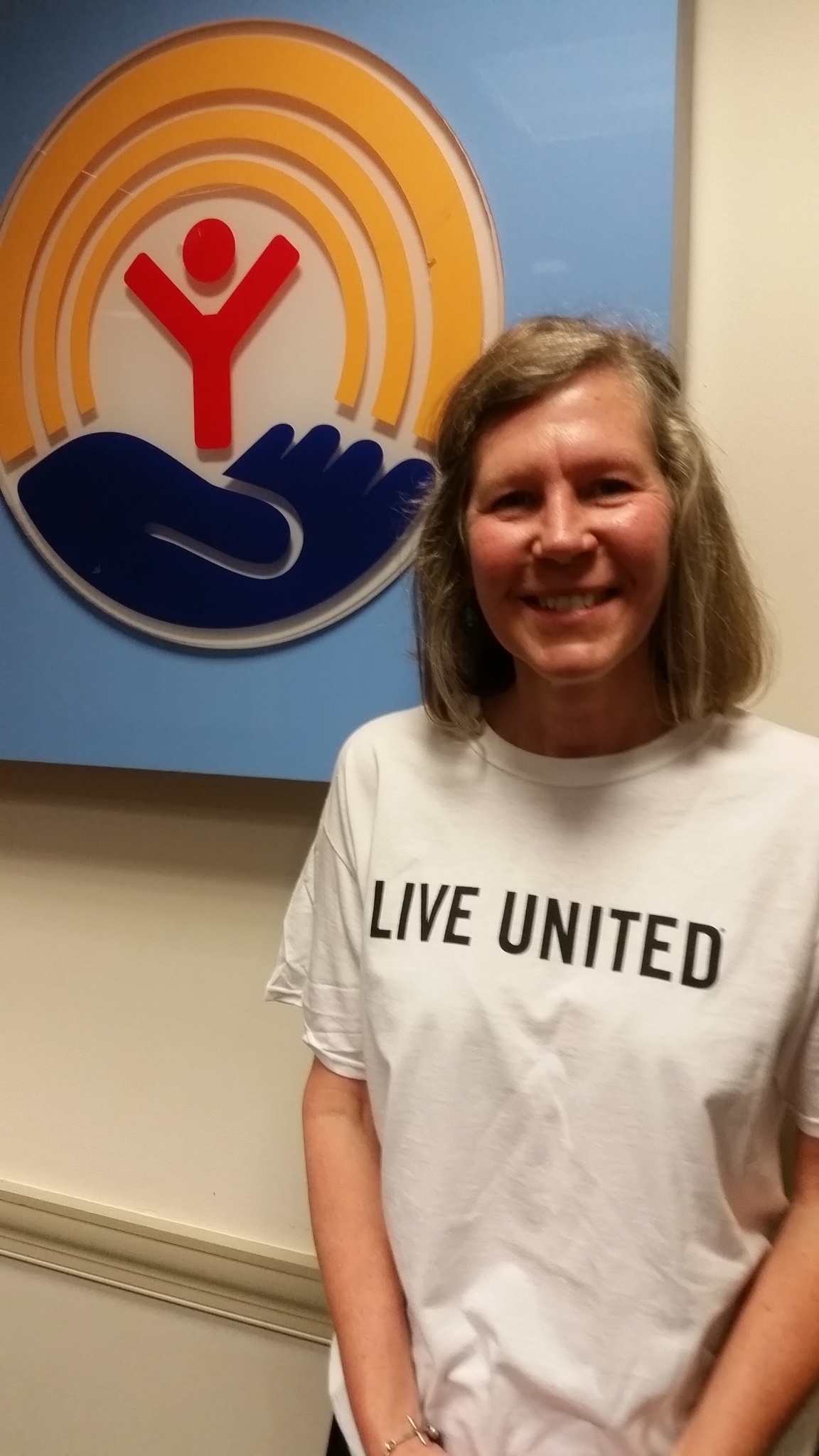 VOLUNTEER OF THE MONTH: August, 2018
Terri Wehrley-Pyles
Americorps VISTA, Hall Hunger Initiative
Terri Wehrley-Pyles LIVES UNITED by "using connections to open opportunities" as she engages the community on hunger-related issues as an Americorps VISTA with the Hall Hunger Initiative. United Way of the Greater Dayton Area is proud to recognize Terri as our Community Volunteer of the Month.
From Darke County, Terri has lived in Montgomery and Greene counties, moving back to Darke County to care for her parents.  She has an "amazing" son who is spending his summer lifeguarding.  Terri first got involved with United Way when she was a social worker; she did not know when she applied as an Americorps VISTA  that her assignment would be Hall Hunger Initiative (HHI), working on food security efforts in the area, but she has loved the work.  And she has long volunteered: "It's always been something – 4H, camp, church, Big Brothers/Big Sisters, pantries, parks…"
Terri says of the work: "When we go to a mass food distribution, it's an opportunity to engage with people,  and I walk away with a serving high!"  She also enjoys meeting with agencies and organizations and "turning ideas into action." She remains engaged with hunger-related causes and looks forward to using the knowledge she's acquired with HHI to help in Darke County.
HHI manager Etana Jacobi says "Terri's passion and commitment to service are palpable in all that she does.  HHI is deeply grateful for her dedication and service to our community through the Americorps VISTA program."
United Way of the Greater Dayton Area is proud to recognize Terri Wehrley-Pyles as our Community Volunteer of the Month for August, 2018.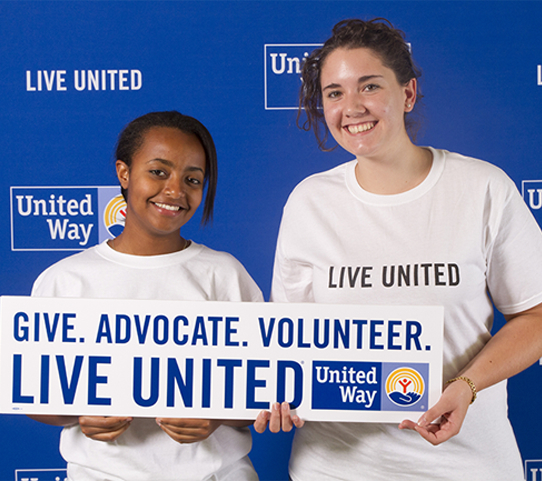 YOUTH VOLUNTEER OPPORTUNITIES
The participation of our young people is vital in our mission to serve. Whether for school-required hours, as part of Global Youth Service Day in April, or simply to be a part of our community, we can find opportunities that will fit young individuals or groups.
>>

FIND VOLUNTEER OPPORTUNITIES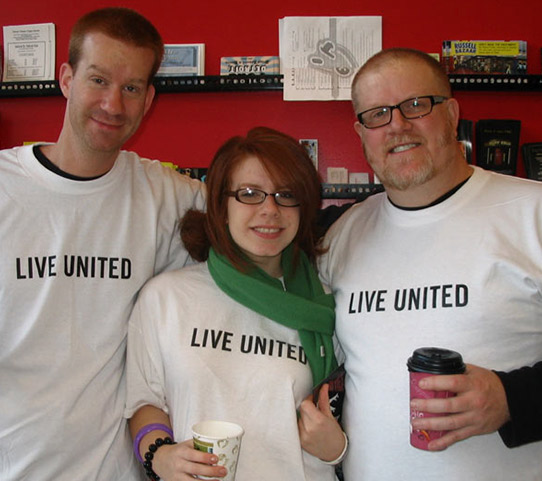 Adult VOLUNTEER OPPORTUNITIES
Volunteering is a fun way to spend quality time, pass down family values, learn about your community, and help children build skills that will help them in school and life. Whether you want to help at one-time events, or make an ongoing commitment to serve together, there are plenty of ways to get involved.
>>

FIND VOLUNTEER OPPORTUNITIES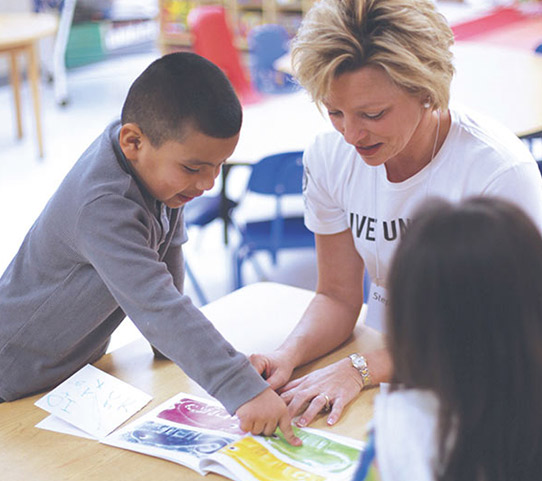 Corporate VOLUNTEER OPPORTUNITIES
Coming together to volunteer as an organization is a great way to offer teambuilding and leadership opportunities to employees. Co-workers can team up anytime of the year to connect heads, hearts and hands around United Way's work to create lasting change.
>>

FIND VOLUNTEER OPPORTUNITIES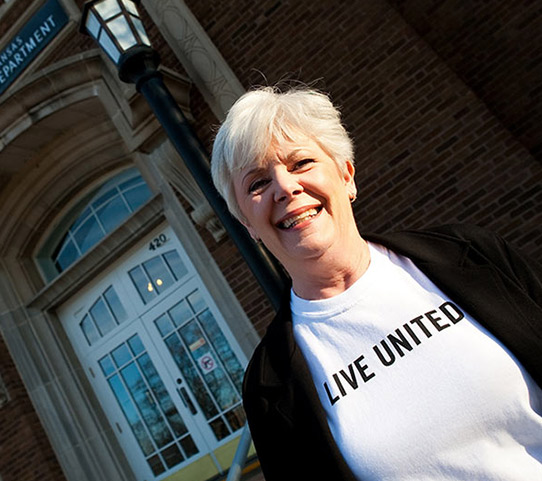 Retirees VOLUNTEER OPPORTUNITIES
United Way Volunteer Connection can help pre-retirees and retirees stay connected to the community through contributions of their time, talent and experience. Do you have expertise in marketing, computers, sales, event planning, or other professional skills? United Way can match you with just the right volunteer opportunity to put your expertise to work for our community.
>>

FIND VOLUNTEER OPPORTUNITIES
WE ALWAYS NEED HELP AT OUR
YEARLY VOLUNTEER DAYS OF SERVICE
United Way of Greater Dayton organizes a number of events every year to help motivate volunteerism and
mobilize hundreds of people to help their community.