CHECK OUT OUR
VOLUNTEER OF THE MONTH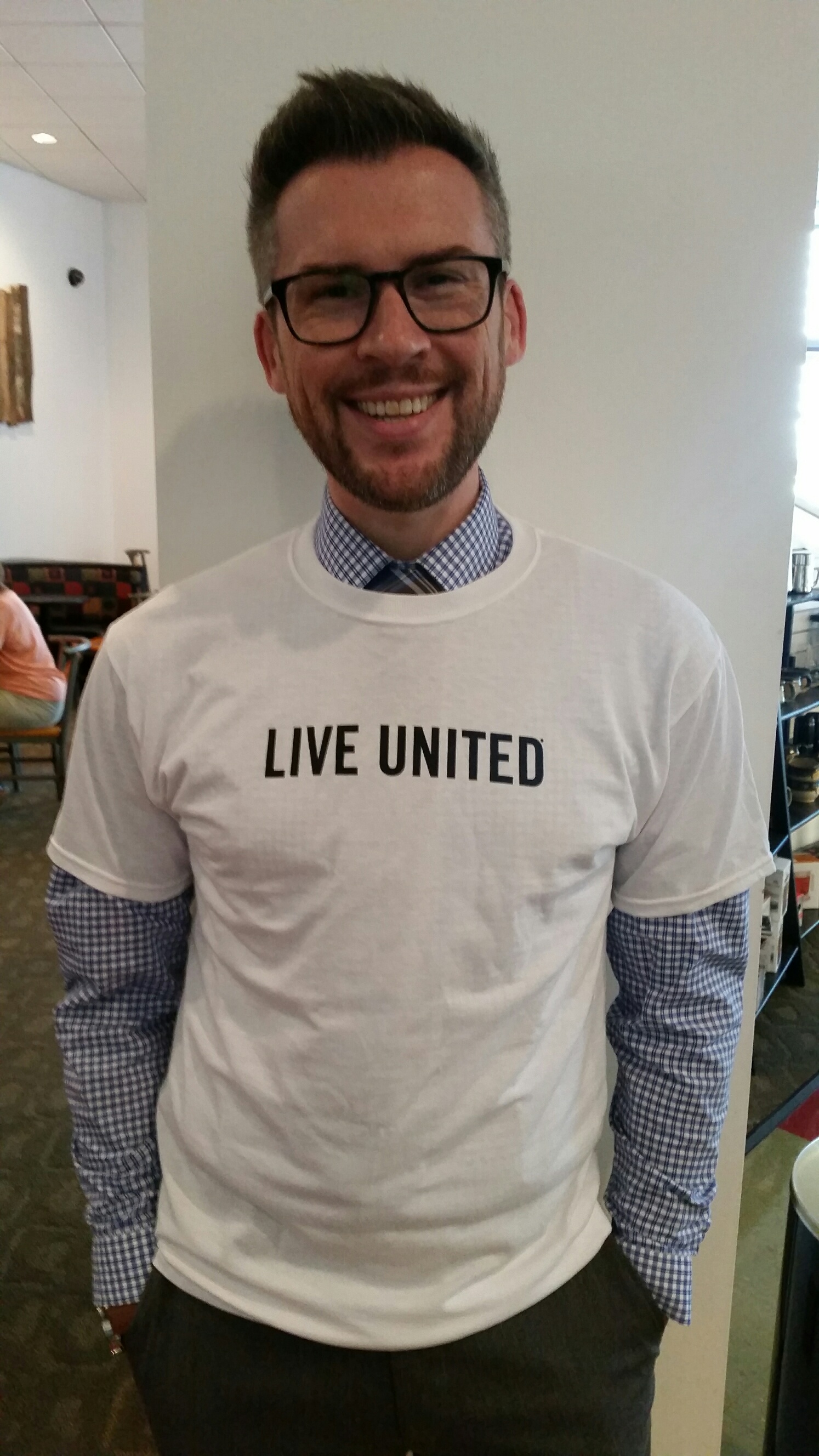 VOLUNTEER OF THE MONTH: October 2017
Brenden Wynn
Equitas Health - Masquerage
Brenden Wynn LIVES UNITED by "interacting with people with openness and respect" as he acts as chairman for this year's Masquerage, benefitting Equitas Health.  United Way of the Greater Dayton Area is proud to recognize Brenden as our Community Volunteer of the Month.
Brenden grew up in the Dayton area and "bounced around" before returning here thirteen years ago.  He is employed at Premier Physician Network.  He came on board volunteering with Equitas (when it was still ARC), wanting to help "debunk myths and stigma around HIV," and has advocated for LGCTQ issues for 5 years and has been on the associate board for Equitas for  years.  As chair for this year's Masquerage event he came upon this year's theme ("Lost World") wondering "how could be do 'Under the Sea' without prom?"  While dealing a little every day with caterers and arrangements for the big night (taking roughly five hours a week), he tries to "keep it simple, wanting people to enjoy the fantasy!"  He has always volunteered, going back to extracurricular activities in school. "I want to make a difference" he says, and inspires others with a "plea to understand the importance of the cause."  He also is involved with TedXDayton, Equitas board activities and time with friends.
Equitas's  Wanda Willis says of Brenden: "Brenden Wynn has long been committed to fighting the stigma surrounding HIV/AIDS and improving the quality of healthcare in the LGBTQ community.  We are grateful that he decided to bring his passion and dedication to Equitas Health (formerly AIDS Resource Center Ohio) by joining our Dayton Associate Board.  As chairperson of 2017 Masquerage, Brenden has worked tirelessly to create an event that lives up to its hype – Dayton's Party of Parties!"
United Way of the Greater Dayton Area is proud to recognize Brenden Wynn as our Community Volunteer of the Month for October, 2017.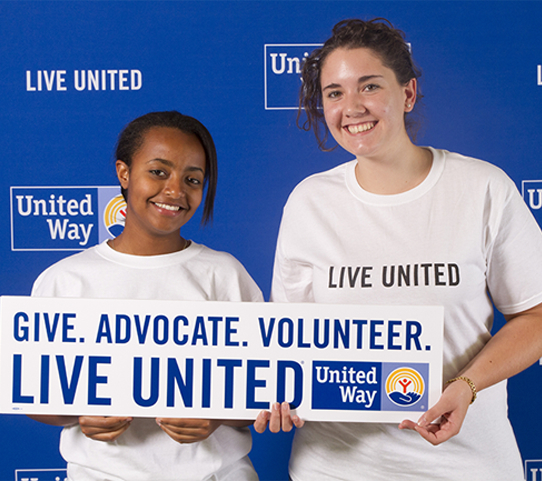 YOUTH VOLUNTEER OPPORTUNITIES
The participation of our young people is vital in our mission to serve. Whether for school-required hours, as part of Global Youth Service Day in April, or simply to be a part of our community, we can find opportunities that will fit young individuals or groups.
>>

FIND VOLUNTEER OPPORTUNITIES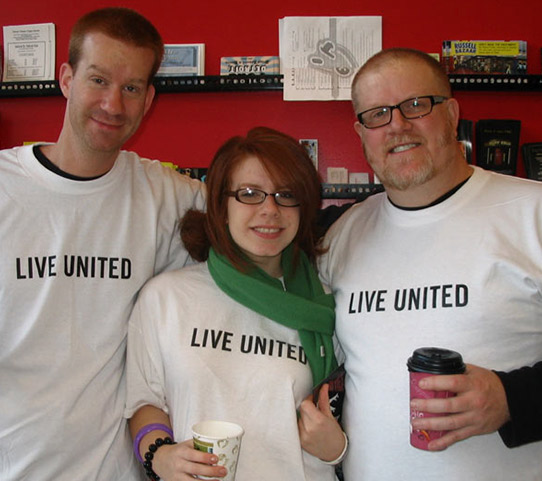 Adult VOLUNTEER OPPORTUNITIES
Volunteering is a fun way to spend quality time, pass down family values, learn about your community, and help children build skills that will help them in school and life. Whether you want to help at one-time events, or make an ongoing commitment to serve together, there are plenty of ways to get involved.
>>

FIND VOLUNTEER OPPORTUNITIES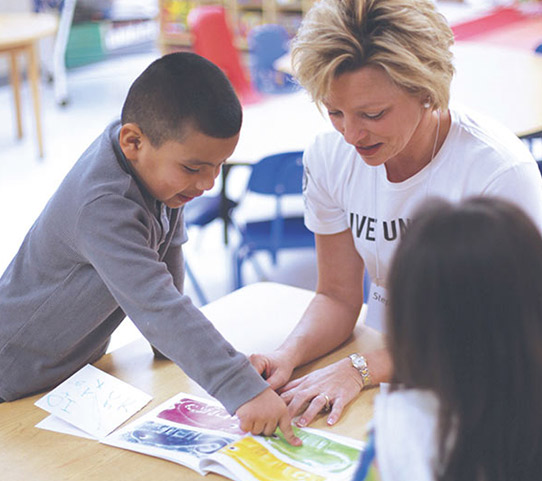 Corporate VOLUNTEER OPPORTUNITIES
Coming together to volunteer as an organization is a great way to offer teambuilding and leadership opportunities to employees. Co-workers can team up anytime of the year to connect heads, hearts and hands around United Way's work to create lasting change.
>>

FIND VOLUNTEER OPPORTUNITIES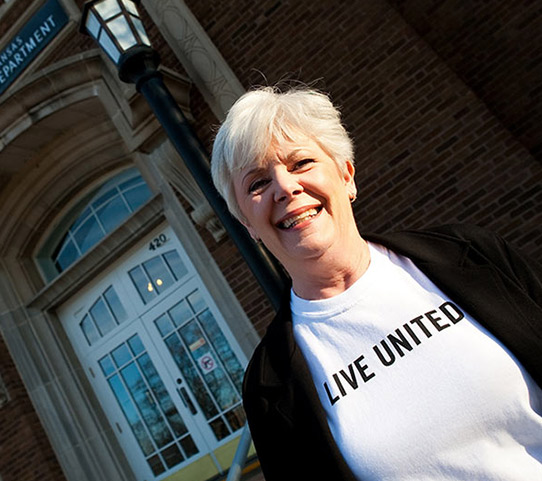 Retirees VOLUNTEER OPPORTUNITIES
United Way Volunteer Connection can help pre-retirees and retirees stay connected to the community through contributions of their time, talent and experience. Do you have expertise in marketing, computers, sales, event planning, or other professional skills? United Way can match you with just the right volunteer opportunity to put your expertise to work for our community.
>>

FIND VOLUNTEER OPPORTUNITIES
WE ALWAYS NEED HELP AT OUR
YEARLY VOLUNTEER DAYS OF SERVICE
United Way of Greater Dayton organizes a number of events every year to help motivate volunteerism and
mobilize hundreds of people to help their community.