CHECK OUT OUR
VOLUNTEER OF THE MONTH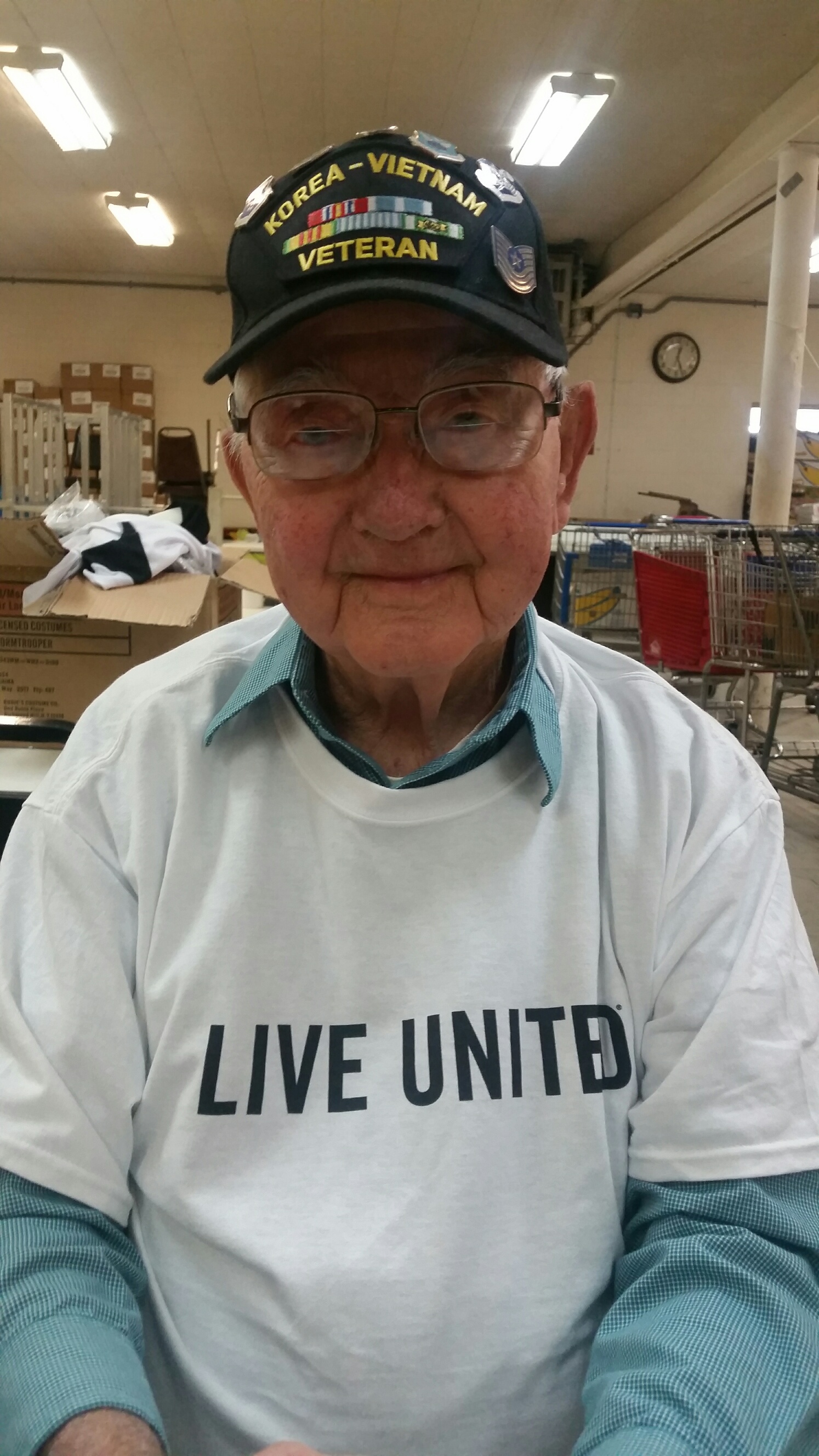 VOLUNTEER OF THE MONTH: January 2018
John Gilbert
The Hearth Community Food Pantry
John Gilbert LIVES UNITED by "doing unto others!" as he volunteers with the Red Cross, at The Hearth Community Place Food Pantry in Dayton. United Way of the Greater Dayton Area is proud to recognize John as our Community Volunteer of the Month.
John was born in Kentucky and was chief of maintenance for Fairborn City Schools for 20 years.   When his wife passed away, the pastor at the church where were services were held did not charge for them.  When the church, East Dayton Christian Church, was later seeking volunteers  to help with their food pantry, John laughs and says knew he could "that's how I knew I could get even." Five years later, John is known as The Candyman, who greets incoming guests of the pantry with a warm smile, welcoming manner and, yes, candy.  He acknowledges that people are sometimes uncomfortable getting assistance and that he helps makes them feel at home.  He recounts some of his rewarding experiences, including giving a lady her first boxed candy ever  ("she was 73!") and helping another terminally ill client with information about baptism.  "These moments stay with you," John says.  While this is his first volunteering experience he makes the most of it – "I also bag the candy!"
Carol Gilbert, the Hearth food pantry director, says "I'm honored to be his daughter-in-law.  How much he gives of himself is unbelievable!   He's just one of the most selfless people!"
United Way of the Greater Dayton Area is proud to recognize (The Candyman) John Gilbert as our Community Volunteer of the Month for January, 2018.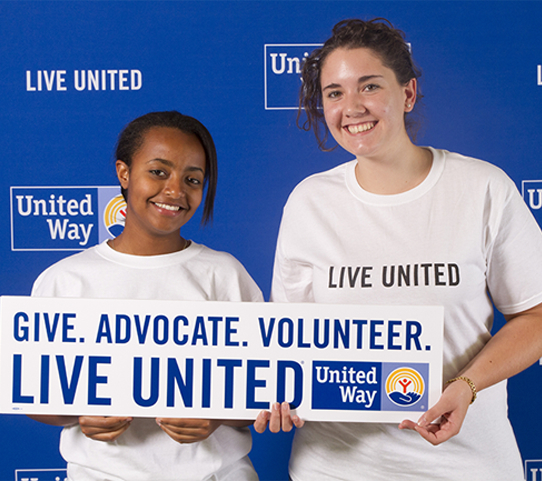 YOUTH VOLUNTEER OPPORTUNITIES
The participation of our young people is vital in our mission to serve. Whether for school-required hours, as part of Global Youth Service Day in April, or simply to be a part of our community, we can find opportunities that will fit young individuals or groups.
>>

FIND VOLUNTEER OPPORTUNITIES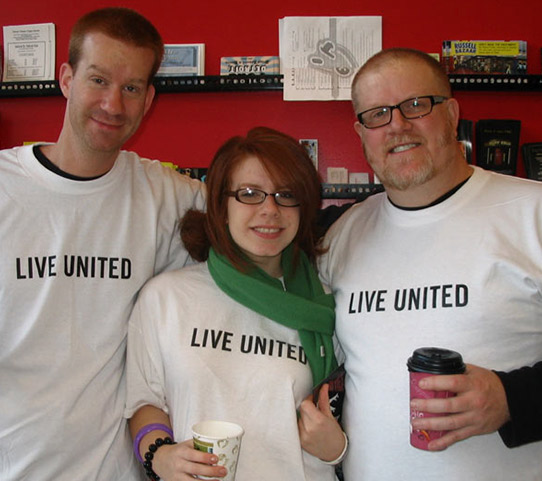 Adult VOLUNTEER OPPORTUNITIES
Volunteering is a fun way to spend quality time, pass down family values, learn about your community, and help children build skills that will help them in school and life. Whether you want to help at one-time events, or make an ongoing commitment to serve together, there are plenty of ways to get involved.
>>

FIND VOLUNTEER OPPORTUNITIES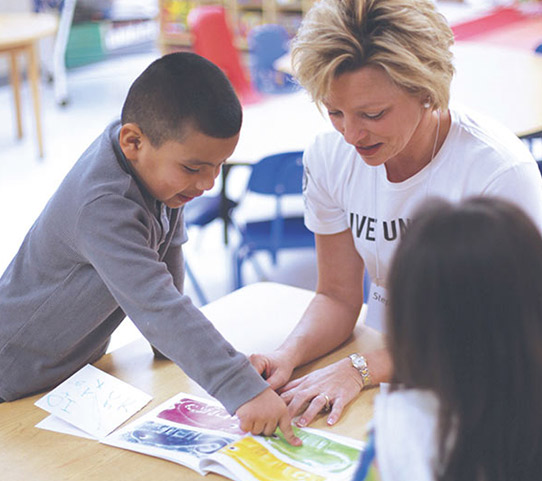 Corporate VOLUNTEER OPPORTUNITIES
Coming together to volunteer as an organization is a great way to offer teambuilding and leadership opportunities to employees. Co-workers can team up anytime of the year to connect heads, hearts and hands around United Way's work to create lasting change.
>>

FIND VOLUNTEER OPPORTUNITIES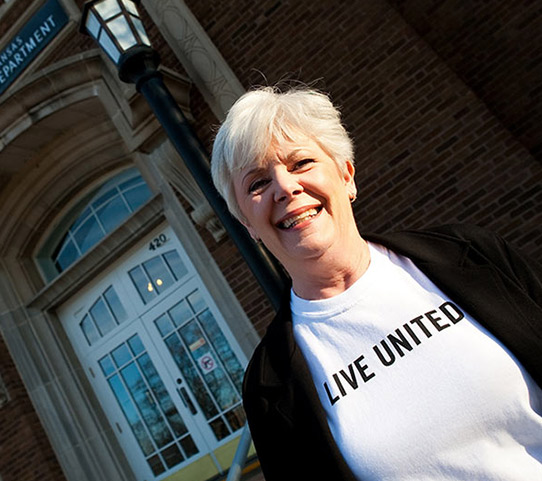 Retirees VOLUNTEER OPPORTUNITIES
United Way Volunteer Connection can help pre-retirees and retirees stay connected to the community through contributions of their time, talent and experience. Do you have expertise in marketing, computers, sales, event planning, or other professional skills? United Way can match you with just the right volunteer opportunity to put your expertise to work for our community.
>>

FIND VOLUNTEER OPPORTUNITIES
WE ALWAYS NEED HELP AT OUR
YEARLY VOLUNTEER DAYS OF SERVICE
United Way of Greater Dayton organizes a number of events every year to help motivate volunteerism and
mobilize hundreds of people to help their community.