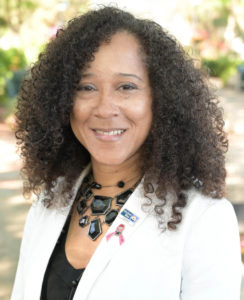 Tested time and time again, the greater Dayton area has consistently shown its resilience over the past seventeen months. While still recovering from last year's tornados and mass shooting, the region began addressing its latest challenge: the COVID-19 pandemic crisis. This unprecedented public health crisis has united our community to respond quickly despite much uncertainty. I want to commend those in the region who stepped up to lead, support, and make difficult decisions to keep yourselves, your loved ones, and others, safe. Your courageous acts do not go unnoticed.
As we enter into the fall of 2020, the COVID-19 pandemic crisis continues to cause strain on individuals and families in the Dayton region. People are challenged with paying their rent/mortgage, utilities, and putting food on the table. Mental health needs, often associated with isolation, continue to rise. For many, recovery from the economic hit is going to be very difficult. This makes the work of United Way of the Greater Dayton Area (UWGDA) even more critical.
My ask of you is to continue supporting the work of UWGDA. Supporting UWGDA and the LIVE UNITED Fund, means that we unite to provide funding for a variety of programs, services and initiatives including:
Implementation of health and human service referrals with HelpLink 211 and VetsLink Advocacy on behalf of health and human services issues
Supporting emergency food and shelter
Helping local agencies coordinate services following emergencies and disasters
While we physically distance ourselves to curb the spread of COVID-19, we must work harder than ever to stay connected. How we emerge from the hardships of this pandemic, and the immediate and long-term support we offer to those most vulnerable in our communities, is the legacy we leave for future generations. Please join us as we unite now and create a better tomorrow. 
Thank you,

Antoinette L. Hampton
Vice President, Resource Development