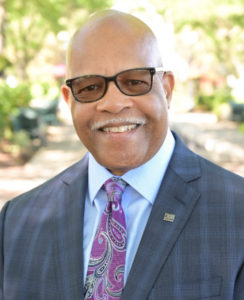 The holiday season brings about a joy and spirit that are unlike any other time of the year. It's a period where we engage in sharing and giving as a joyous course of action. It's a time when we express our sentiments of love and appreciation for one another, when we reconcile differences and when we begin to think about a new year that will be filled with promise and opportunity.  That's you and me.
However, the holidays this year are different for many others whose lives have been turned upside down due in part to circumstances well beyond their control and for which they have no resources to address them. While my faith remains strong, I am troubled with the thought of so many people trying to figure out how to manage from week-to-week and, in some cases, from day-to-day. There are people who are experiencing these hardships for the first time ever. I have literally driven past food distribution sites where car lines are a half-mile long. I have witnessed people become homeless, and I have consoled and helped those who have lost jobs. Many people have lost friends and relatives during the holidays; some loses were due to COVID-19.
As we close out 2020 and enter 2021, it is important to know that many people will not engage the New Year with the same opportunity, optimism and hope as you and I. However, they can be comforted in knowing that we will be there to assist them as much as our resources will allow. We will advocate for their needs, direct them to resources, answer their calls and engage our most willing partners to remain on the front lines with us. We are confident about helping our neighbors to meet and overcome the challenges they are facing now and in the future.
Despite the many anomalies and challenges we will face in our work going forward, we are looking to bring about new opportunities for United Way and the Tocqueville Society to advance our work to stabilize children, families and communities. Our long standing and powerful partnership has changed the course of lives in the past and with your support we will continue to do so in the future.
Please help us to double our Tocqueville Society membership by June of 2021 by engaging your friends and associates to join you in the fight to improve the lives of so many people in need.
I wish you a Happy and Blessed Holiday Season and a Wonderfully Prosperous New Year.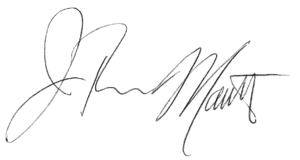 J. Thomas Maultsby
President and CEO