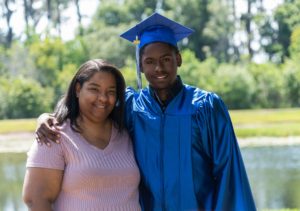 When Christina came to the Family Stability Program (FSP), she was on the verge of losing her apartment where she and her two children had lived for nearly a year and a half.
Christina had just lost her job and was actively looking for employment. She was behind on her rent, but her landlord was willing to work with her and FSP. Christina was able to pay portions of the back rent doing odd jobs but was never able to pay the full amount.
She worked very closely with case management to help her find a new job and worked on budgeting in order to become stable, and FSP was able to keep her and her children in their apartment. Christina started working two jobs in order to find the necessary income to be able to afford her rent and other housing related costs. As she continued to work through the Family Stability Program, Homefull was able to assist Christina with paying off her old DP&L and Vectren debts.
She continues to work hard and is in line to get a raise and possible promotion. Christina's kids have been able to improve in school and report being happy that they do not have to leave their home or change schools.