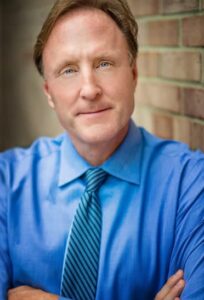 The last 20 months has taught all of us so much about ourselves and others. It has also opened our eyes to the issues we may face personally but also face as a community. United Way of the Greater Dayton Area has leaned into so many issues for all of us along the way. Those efforts couldn't be accomplished without the support for our donors, people that believe in others, and believe in our community.
One objective that means so much to me is Strong Families. This strategy touches the lives of people who are in between the social safety net and a healthy financial environment. Often people reach the bottom in catastrophic ways and it impacts the entire family. Strong Families catches these people before the bottom falls out. This program gives them the gift of dignity, respect and honors the entire family. This program allows them to stay in their current housing, stay in their current school system, and play in their current neighborhoods.
Hardship is not easy on anyone and often pride, self-esteem, and fear blocks people from reaching out and asking for help. These families are not eligible for the public safety net and without Strong Families they could end up returning or entering a world of homelessness, hunger, and despair.
The holiday season is upon us and like many I am so blessed and more importantly grateful for what my world looks like today. I am wise enough to understand it might not always be that way for me or others. Gratefully, I can see the power in giving to those who need it most not as an obligation, but a gift of paying it forward to people maybe just like me, who have fallen on hard times.
Our community was built on the backs of beautiful, generous, and kind people. I adore your generosity and am grateful for your hearts and your willingness to help others.
Strong Families create, Strong Communities!
Happy Holidays!
Scott McGohan,
Tocqueville Society Chair