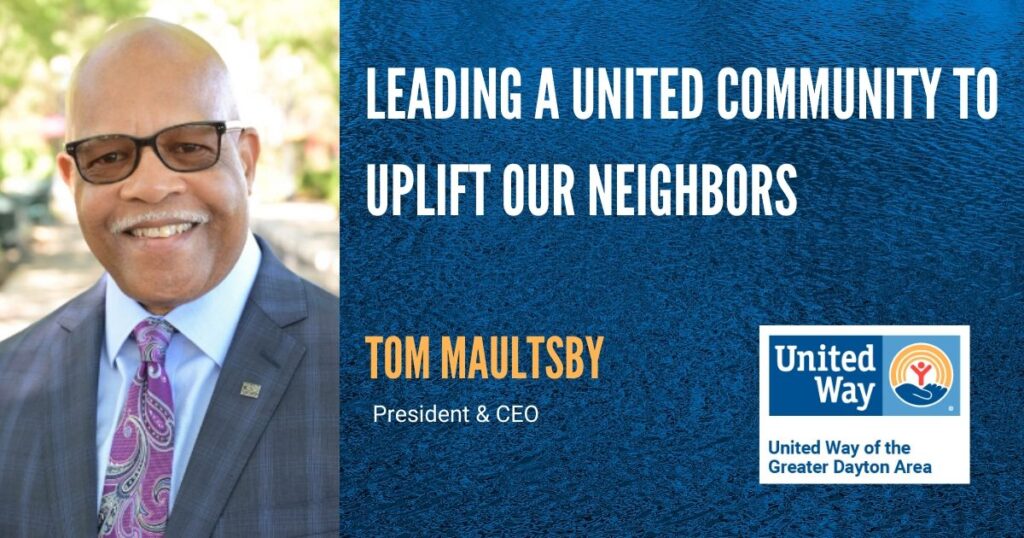 United Way of the Greater Dayton Area (UWGDA) board of directors, volunteers and staff are extremely grateful for your support of our work. You've been with us through good times and empowered us to persevere through more difficult times.
Your support enables us to continue the battle on the front lines, helping our neighbors in times of need. We were there following the 1913 flood, the 1974 Xenia tornado, 9/11, the 2009 recession, the 2019 tornado, the Memorial Day shooting as well as through several influenzas and health threats.
We have companies that have been with us since we began in 1914 and some that have initiated a more recent partnership. Collectively, our supporters have contributed 700 million dollars to this community through UWGDA to assure we can continue fighting for the health of our community.
Today's threat to our health and safety has changed every aspect of how we live. Through all the good and progress we are making as a community, the past 12 months have caused us all to press pause and reassess our future. I continue to believe we are strong and resilient because we have proven that together, we can overcome anything. The Miami Valley is one of the most philanthropic communities on the planet and there is clear evidence that it will continue to be just that and more. We have learned from all our experiences and will continue to pay that forward.
UWGDA continues to serve hundreds of people each week through our HelpLink 211 information and referral service. We are working to collaborate with community stakeholders and leaders to identify needs and gaps in services during the COVID-19 pandemic. We are collaborating with The Dayton Foundation to generate financial resources to address the service needs and gaps in our communities and determine with key investors how those funds are allocated.
We are assessing the health and ability our nonprofit organizations to remain at the forefront of support and we are helping identify ways volunteers can safely help to serve the frail and vulnerable. In the midst of all that, we are constantly assessing our way forward to continue serving our communities in the tradition to which they are accustomed. People in our communities are facing work stoppages, layoffs, business closures and now sheltering in place. This is not business as usual and we must adapt to a new normal.
We want to thank Meijer and CareSource, who have already provided us with additional support. With your help in our year-round fundraising initiatives, UWGDA will be here to help the Dayton area through the duration of this ongoing crisis. We are planners, fundraisers, conveners, strategists, collaborators and leaders in our space. Help us to evoke our mission in "Leading a United Community to Uplift Our Neighbors."
To support our ongoing work, please consider visiting our donation page or send a check to United Way of the Greater Dayton Area at 33 West First St. Suite 500, Dayton, OH 45402. We also encourage you to support our collaboration with The Dayton Foundation to help our nonprofit community partners to remain vital resources in the community through the crisis and beyond.  The lift on top of our ongoing work is much heavier and your assistance can make a big difference.