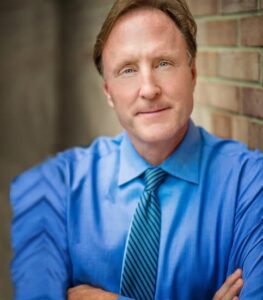 Our region has always leaned into adversity, chaos and serving the vulnerable. We have moved through so much over the years and we always grow, stand taller and find a way to serve each other.
I have learned from so many of you, and we have learned from each other.  It's a mindset our region has learned from watching each other. Other communities are either too large to see the impact of community pain or too selfish to make a difference. Thank you for offering your hearts and energy to serve.
The United Way has a lens that can see deep into a community. There are elements of need that each of us care deeply about. There are other elements that are hard to see and even harder to tug at the hearts of people. It does not mean they are not important because they are. Sometimes it can simply be the noise non-profits can create. Some have the financial energy to create awareness and many do not. United Way's efforts paint a broad picture to hopefully open the eyes and hearts of the community.
One of my personal passions is the Family Stability Program. THE FAMILY STABILITY PROGRAM (FSP) is a partnership with United Way of the Greater Dayton Area, Homefull, the Siemer Institute, and Dayton Public Schools to prevent homelessness and student mobility among Dayton Public School children and their families. This program steps in front of issues before a family becomes broken, homeless, and hopeless. To date this program has made a difference in the following ways:
251 families served
216 families stayed in their homes
19% exited the program with increased income
12% families gained employment
864 children served
FINANCIAL STABILITY IS THE KEY TO self-sufficiency. United Way of the Greater Dayton Area makes investments throughout the Greater Dayton area to promote financial stability for families and individuals by working on the following initiatives:
REGIONAL EARNED INCOME TAX CREDIT COLLABORATIVE Helps eligible wage earners access free, quality tax prep and provides wealth-building opportunities.
HOMELESS SOLUTIONS Investment is made to address the issue of homelessness and   to support individuals and families in achieving housing and   financial stability.
FAMILY STABILITY PROGRAM A United Way-led effort targeting families at imminent risk of   homelessness to improve housing stability and academic stability for school age children.
Thank you for giving people kindness, strength, and hope. Thank you for giving in the midst of personal and professional doubt. Thank you for believing in the United Way and, most of all, thank you for believing in each other.
All the best,
Scott McGohan 
Chair, Tocqueville Society                                                                
President and CEO Chief Executive Officer, McGohan Brabender Inc.