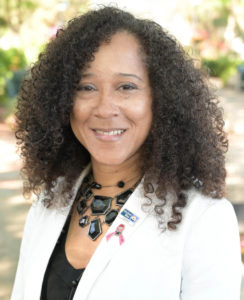 As we conclude 2020, I would like to thank you for your support throughout this unprecedented year. When we entered 2020, no one could have predicted that a pandemic would have such a devastating effect on so many here in the greater Dayton area. Despite the challenges, you have given your time, talents, and contributions, so United Way of the Greater Dayton Area can continue its work of uplifting our neighbors. Thank you for your commitment.
This holiday season may feel bittersweet for many. While we have weathered so much during the past year, we are still not out of the woods and are all encouraged to continue social distancing to keep each other, our most vulnerable populations, and our healthcare workers, safe. Celebrating the season, while staying apart, may be difficult. However, I hold onto hope that we can all UNITE in one of the true meanings behind the season: generosity.
Throughout this year, and especially during this holiday season, many have reached out and want to help. Donating at the bottom of this newsletter is one way you can make a difference. Whether it is $20 or $2,000, each gift supports resources to ensure someone has a warm place to sleep and a hot meal. Gifts like these make access to medications and home delivered meals possible. Gifts like these mean safety from domestic violence. Gifts like these mean a network of community services is available so a single mother can graduate high school and have diapers for her newborn. Make a donation today and your gift will contribute to our work to ensure essential services are met in the greater Dayton area.
I like to believe that at the end of this dark tunnel there is a rainbow with a pot of gold. This pot of gold is full of hope and the promise of better days ahead. Thank you for making the sacrifice. For your generosity now, and throughout the year, thank you. And from my family to yours, I wish you each a safe and peaceful holiday.
Happy Holidays,

Antoinette L. Hampton
Vice President, Resource Development