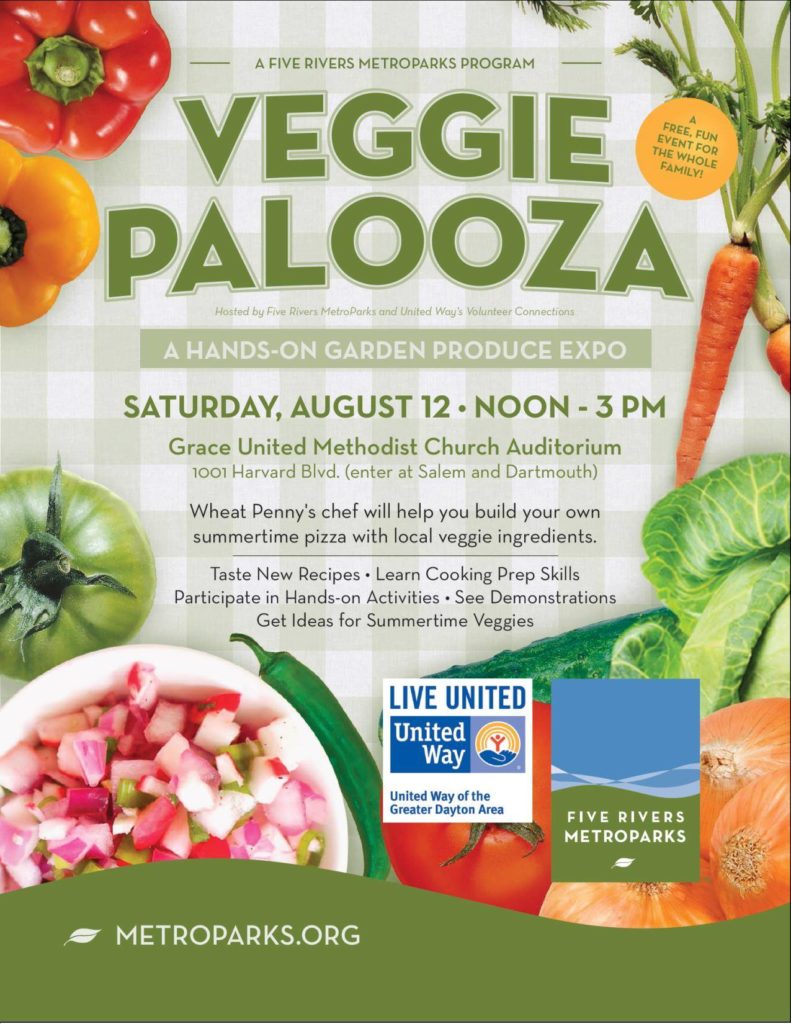 VEGGIEPALOOZA 2017 – Yes, it is time again for talking up Veggiepalooza!  This is the third annual Veggiepalooza event at Grace United Methodist (1001 Harvard Blvd) – cooking demos & samples, grilled veggies, seed giveaways, and more – plus our terrific friends from Wheat Penny will be there, making individual pizzas for the kids!  This is a joint effort with Metroparks and we have grown all three years.  Pop out and help make this the best one yet, please!  Saturday, August 12, noon to 3pm! I can send you a PDF of the flyer at right if you wish to help promote!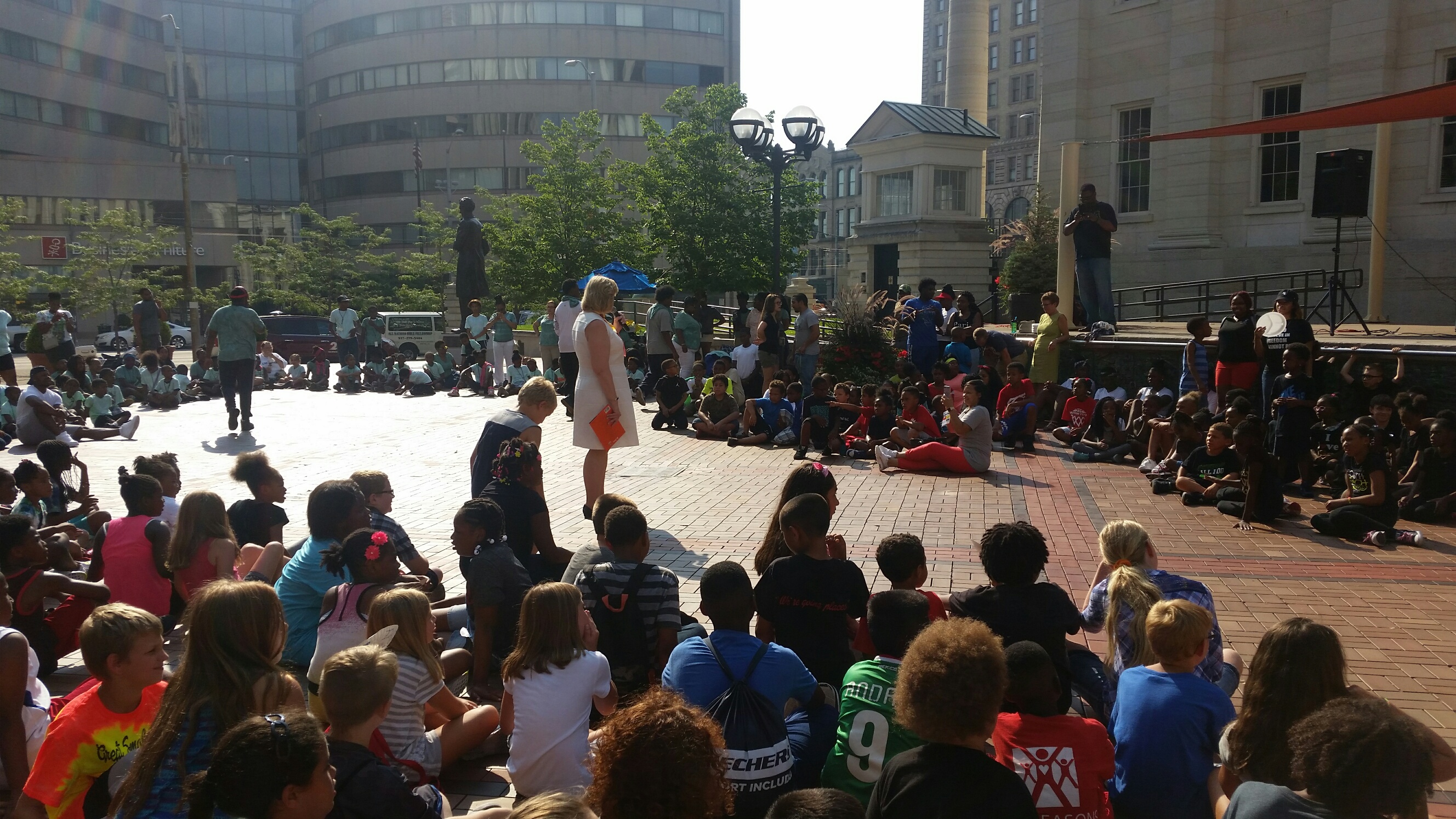 FREEDOM SCHOOLS SOCIAL JUSTICE DAY – On Wednesday, July 19, students and staff from all seven of our Freedom Schools sites (our annual anti-summer slide program) came to Courthouse Square in Dayton to have their morning kickoff and then a hunger awareness program and march.  SO much fun and so much energy!  Mayor Nan Whaley read "Horton Hears a Who," other local dignitaries were on the scene and there was a terrific DJ.  Thanks to all who participated as we conclude another great year of Freedom Schools!
SEND 'EM IN – I have several ways to get your volunteer opportunities out into the world – our web site, our weekly Volunteer Connection opportunity box in the Life section of the Dayton Daily News and Nick's News.  Please remember to send in both your ongoing and event-oriented opportunities and I will get them out there!  Also, if you have a special volunteer in your organization who you would like to have recognized, please contact me about our Volunteer of the Month program, which will put said volunteer on the front page of the Dayton Daily News and will accord them all the fame that one gets from being featured on our web site (alas, no free coffee).  Anyway, write me with questions!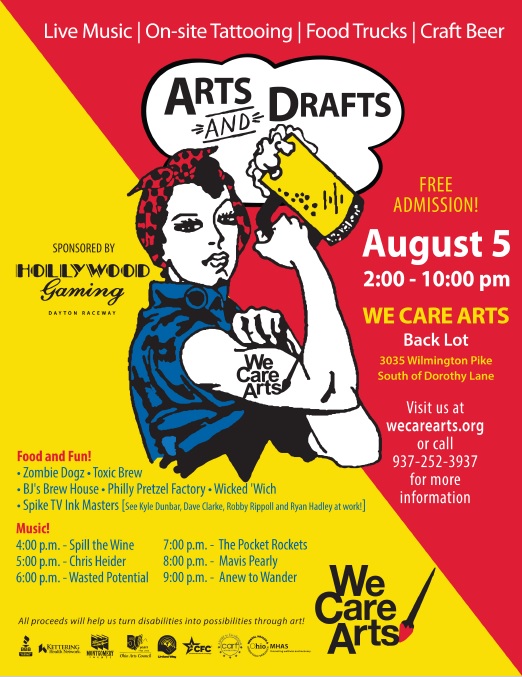 WE CARE ARTS – ARTS AND DRAFTS – Our friends at We Care Arts are having their Arts and Drafts party with food, beer (!), music and all sorts of fun on Saturday, August 5 (details on flyer at right).
They could use volunteers to: assist with parking, check ID's, sell raffle tickets, clean up and assist with sales in the gift shop! Contact Pat Maple (937 252 3937, pmaple@wecarearts.org) for further information!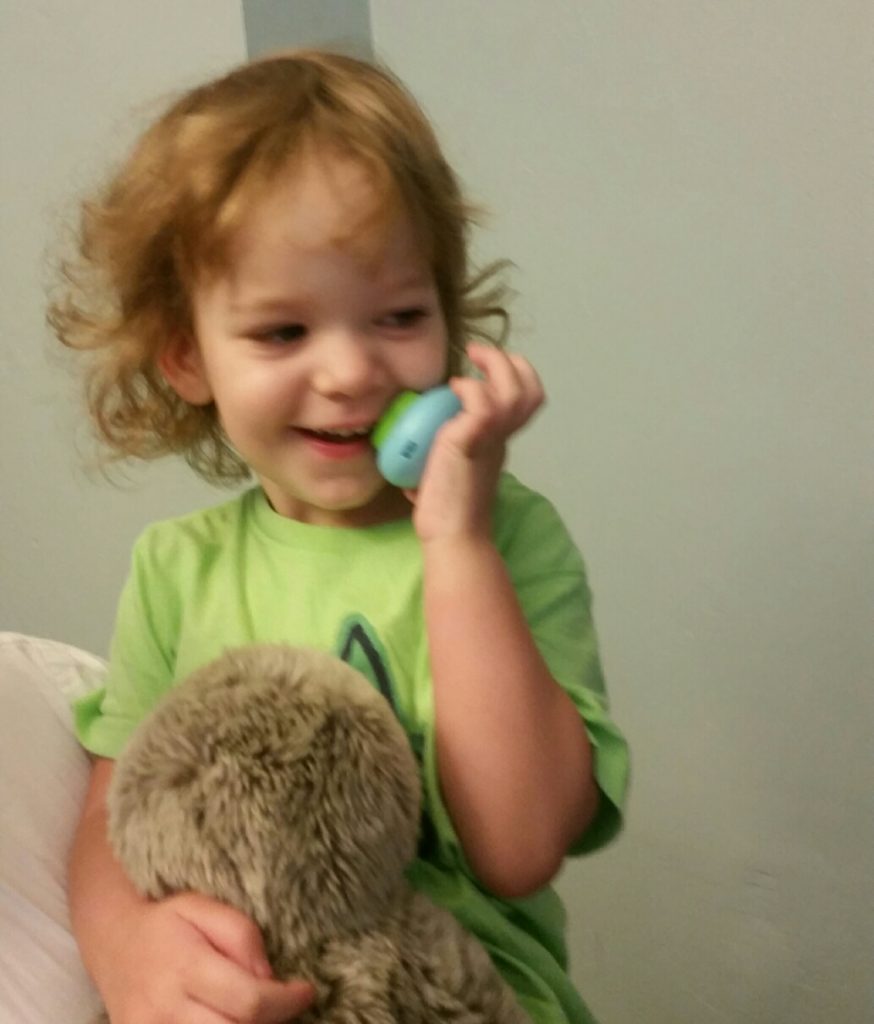 PHONE FIEND BEA – "Why, yes, I will be attending Veggiepalooza and I can't wait!"
Nick Eddy | Manager, Volunteer Connection
United Way of the Greater Dayton Area
33 West First Street, Suite 500  |  Dayton, Ohio 45402
Phone: (937) 225-3039  |  Fax: (937) 225-3074
Email: nicke@dayton-unitedway.org